OBEDIA has announced a redesigned PCAudioLabs website, featuring a clean contemporary look and feel offering, many new audio and video system configurations comprised of select, meticulously tested components, all completely customizable, all with extensive lifetime support, and all backed by OBDEIA comprehensive training and support services.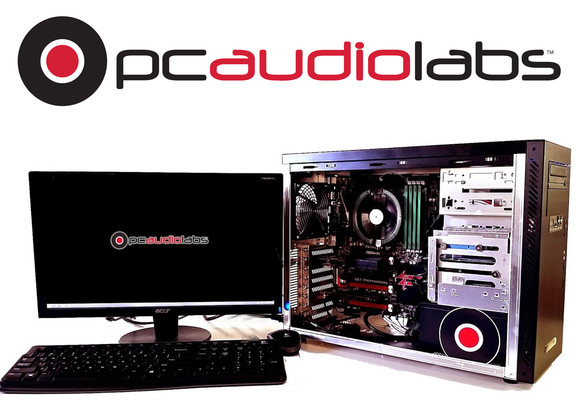 The new PCAudioLabs site replete with enhanced product offerings and services is the first of many initiatives moving forward under OBEDIA stewardship.

"What really sets PCAudioLabs apart is the depth of experience, available systems and services to meet the of range customer needs. The new easy-to-navigate site, underscores our company mission to provide the best experience when purchasing any audio or video content creation system," said Jayce Murphy, Founder, OBEDIA.

The OBEDIA difference

PCAudioLabs has been the premier purveyor of professional audio computers for 14 years. Acquired by OBEDIA in February 2013, PCAudioLabs is now an integral part of OBEDIA, the leading resource for content creation creators.

Core features of the new PCAudioLabs experience include:

Extensive expanded and updated product offerings −The entire product line has been expanded offering 16 base configurations including, the new flagship OB-1 rackmount and towers, featuring ultra-high performance Intel Xeon E5v2 processors, the popular MC line now equipped with Intel 4th generation Haswell processors, three sturdy Mobile MC series laptop models, updated Intel and AMD powered academic offerings, designed with budget and performance in mind; PreSonus certified, PSc Rok and PSc Rack series music computers optimized for studio and live use with PreSonus Studio One Professional 2 DAW, Capture live-recording software for StudioLive mixers and support for all PreSonus Firewire and USB interfaces, StudioLive and StudioLive AI-series digital mixers.

Expanded configuration and custom quote system −Now every system can be custom configured from base recommendations to meet exacting customer needs and their pocketbook. Any recording gear can be sourced, configured and guaranteed to work with system delivery; this includes applications, virtual instruments, sound libraries, signal processor plugins, audio and MIDI interfaces, and controllers. Additionally, free installation of three software applications is included with all new system setup and optimization; nominal $25 fee per software application and sound library beyond initial setup.

Lifetime Support and OBEDIA training −Each system comes with no hassle technical support for the life of the computer. Free OBEDIA training comes with each system and additional training available at a 50% discount. OBEDIA already provides comprehensive product tutorial and one-on-one training for leading music software from Ableton, Apple, AVID, Cakewalk, MOTU, PreSonus, Steinberg, Sony and many others. That same level of support is available for all PCAudioLabs purchased systems.
In celebration of the new PCAudiolabs.com site, PCAudioLabs will be offering many on-site and partner promotions throughout the end of the year. Starting with free shipping on all new system purchased through October 31, 2014, and big savings on new select academic models.
More information: PCAudioLabs