Ocean Swift Synthesis has released QuirQuiQ, free kick drum synthesizer plugin for Windows.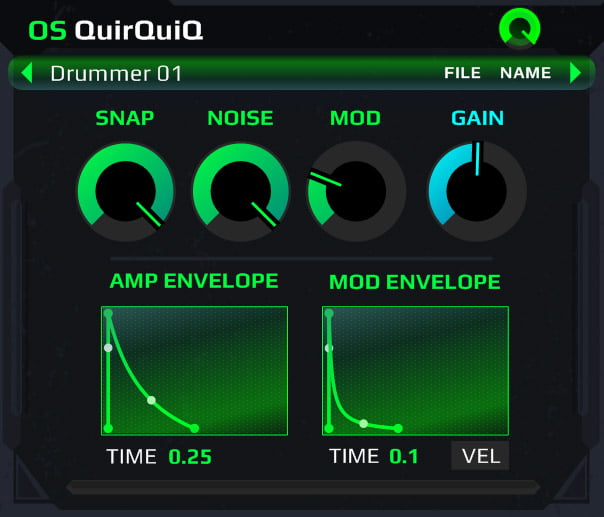 QuirQuiQ (Pronounced: "Quirk Kick") is Punchy kick synth that fits in your shuttlecraft or in your pocket with a big sound and tiny cpu footprint. Utilizes digital envelopes allowing for precise control, and presented in a clear, resizable vector interface.

Slam the dancefloor with sharp and pounding kicks, ooomph away with long breathy thumps, go for a grungy and snappy sound or find just that right balance that is perfect for your track.
The plugin is available as a free download in 32/64-bit VST format for Windows. Registration required (free).
More information: Ocean Swift Synthesis