Oh Drat has announced Total Music Production, 12 hours of HD music production video tutorials.
OD Total Music Production is the antidote to poor quality ebooks, shaky-cam videos by amateurs, and astronomically over-priced courses from institutions.

12 hours of clear, precise, music production tutorial videos will walk you through the studio from your first steps all the way to professional quality music production. Immediate access to our streaming HD videos will teach you everything you need to make amazing music – and we'll save you money by using a specially curated selection of FREE pro quality instruments and effects!

YOU DON'T NEED ANY SOFTWARE ALREADY, and it doesn't matter whether you're on PC or Mac; purchasing OD Total Music Production gets you immediate access to our members site where you will be able to watch our logically laid out, inspirational, professional quality HD music production tutorial videos and follow along to fulfil your dream of producing amazing music!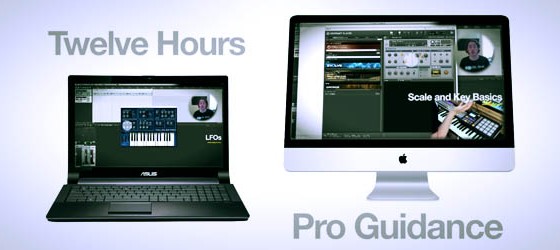 Total Music Production features
A curated list of completely free instrument and effect 'plugins' that will save you hundreds (or even thousands) of your hard earned cash.
Detailed setup and getting started guides that will stop you wasting money on things you don't need and get you going immediately.
The music theory you need to know; tempo, time signature, scales, key – save hours of frustration and guesswork.
Harness the power of MIDI to control your instruments and effects! Learn how to save time editing, controlling synths, and automating your way to amazing evolving music.
In depth tutorials on synthesisers and how to control and create your own sounds from scratch – with easy to follow examples from beautiful IDM pads to tearing dubstep bass and way more.
How to record pro quality audio, re-time it, change its sound, and chop it up like the hip hop greats.
Hugely detailed effects section that doesn't just explain what each effect is but also how it works and why.
Extensive routing, mixing, and mastering guides that will give you the power to give your music that pro polish.
How to export and share your music, and much more music production tutorial videos.
Total Music Production is available to purchase at the introductory price of $61 USD until August 20th, 2012 (20% off regular $77 USD).
Visit Oh Drat for more information.