OhmLab has announced a Birthday Sale, offering 80% off on its sound packs for a limited time.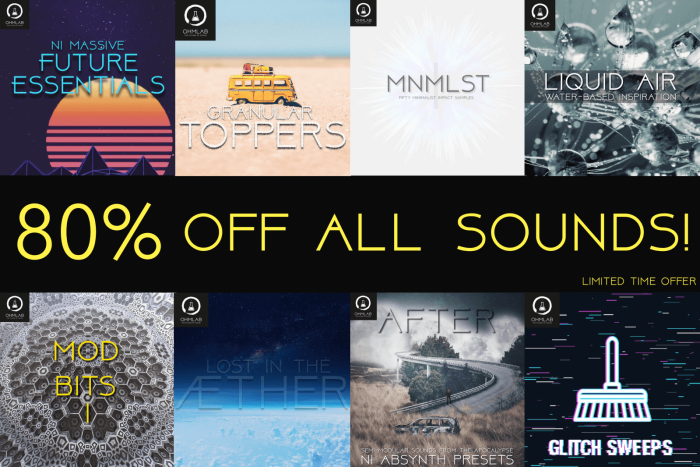 This kind of sale only comes around once a year so you better hurry if you want to get your hands on some of the most popular sounds around.

These sound packs are normally priced $1-10, so an 80% discount is an insane deal!
To take advantage of the offer, simply use coupon code BIRTHDAY at checkout. The sale ends September 24th.
OhmLab also announced the much anticipated community sound design initiative that has been making news for the last couple months.
This looks like what we've all been wanting for a really long time now.

OhmLab has set up a polling system for people to vote for the sounds they want to see released, then a community of artists all around the world jumps into action and soon everyone has new sounds to enjoy at a very low price.

People who contribute sounds to the packs get them free-of-charge and credit for their work. Very simple, transparent and game-changing. Finally!
More information: OhmLab