The Unfinished has announced the release of a new sound library with for the Omnisphere 2.5 virtual instrument by Spectrasonics.
Omnisphere Amara features an essential collection of 500 patches for modern drama scoring, blending neo-classical, minimalist techno and post rock.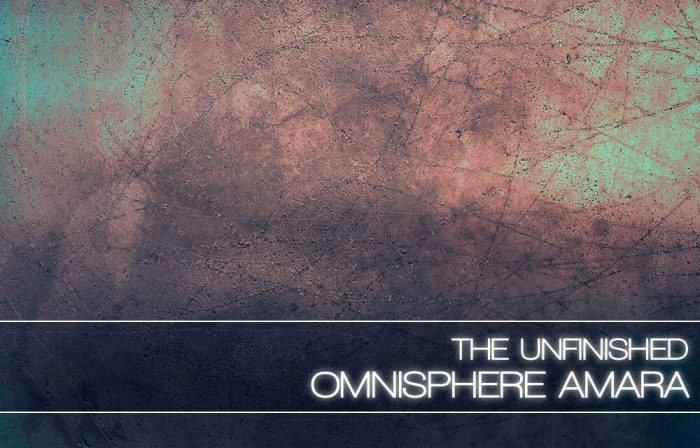 Last year I worked on a number of TV dramas in the UK and around Europe, and the spine of this new library is made up of sounds devised for those projects. There's a real mix of modern analogue synths and organic sound design; pitting gritty, emotional circuitry against the delicate and esoteric nature of real instruments.

Border-hopping, political intrigue; intricate personal dramas, painted against wider, social backdrops; devastating murders that haunt communities for years: this is Amara's darkly beautiful soul.

Shadowy, taut, analogue pulses, sequences and rhythms extracted from classic synthesizers; pianos, strings and mallets deconstructed and then carefully patched back together; all hewn together to provide a rich and immersive library, full of punchy bass, sumptuous pads, expressive instruments and brooding textures. Omnisphere Amara provides big drama on a small scale.

Alongside the sounds created for bespoke projects, Amara is inspired by soundtracks to shows such as Broadchurch, Silent Witness, Disparue, Trapped/Ófærð, Luther, The Last Panthers and Engrenages/Spiral; and inspired by artists such as Olafur Arnalds, Sheridan Tongue, Nils Frahm, Frans Bak, Ben Lukas Boysen, Johann Johannsson and Clark.
Omnisphere Amara is available now for £69.99 GBP ex. VAT where applicable.
More information: The Unfinished