The Unfinished has announced the release of a new collection of 300 patches for the Omnisphere 2 instrument by Spectrasonics. Omnisphere Pangaea was designed to explore the lighter side of Omnisphere, specifically targeting an ambient, ethnic spirit.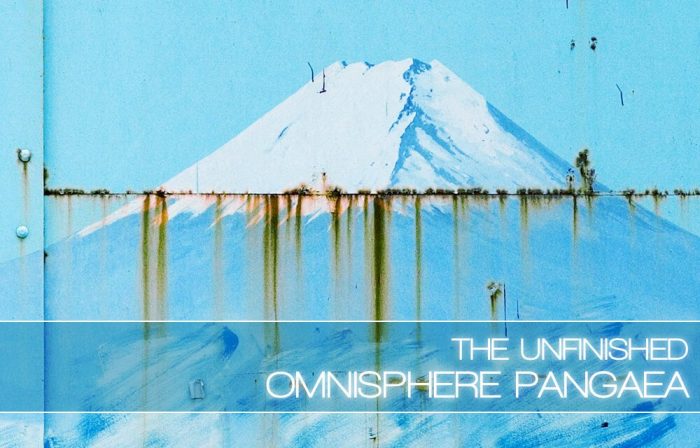 It is the perfect soundset for scoring National Geographic and Discovery Channel style documentaries; and for adding light, atmospheric, world music vibes to your tracks.

The sound of these patches is expressive, organic and emotional. Alongside world instruments, percussion and soundscapes, there is a wealth of hybrid sounds that combine ethnic instruments and vocals with organic, psychoacoustic sources and also synth sounds. These give you original, world instruments and timbres that you won't find in existing sample libraries.

Also, the synthier elements of Pangaea are specifically designed to capture the ambient flavours of digital synth favourites such as the Roland D50 and the Korg M1 – especially those classic glassy, vocal and bell sounds.

Pangaea is a rich source of mystical, hybrid ethnic plucked string and mallet instruments; subtle world rhythms; wistful vocal soundscapes and ethereal choirs; lush ambient textures; evocative digital synth pads; lyrical hybrid synth leads, and soulful arpeggios and sequences. Plus, there are tonal impacts, gentle pianos and soft, punchy basses.

This is a soundset with a lot of soul. A mystical realm where natural timbres and fantasy tones entwine to create a vibrant, sonorous and spiritual landscape.
Pangaea also comes as a Deluxe version with 64 bonus patches, featuring samples and soundsources from the Trilian and Bob Moog Tribute libraries. The bonus sounds add complimentary natural bass sounds, as well as darker synth elements and experimental tones.
Omnisphere Pangaea is available for £39.99 GBP; the Deluxe version is £49.99 GBP. Prices ex VAT. The Deluxe version requires both Trilian and the Bob Moog Tribute library to use the bonus patches.
More information: The Unfinished / Omnisphere Pangaea