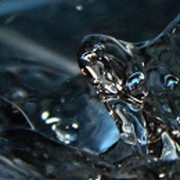 Ongelegen has announced the release of Water, its 5th free sample pack featuring binaural recordings.
This release consists small scale performances of splashes, bubbles, drips and more which I tried to capture as big as possible. I say small scale as everything was recorded in the studio with a bucket full of water and a few other props.

I setup the dummy vertically with it's face above the water. Several times things got a bit out of hand resulting in water getting on the floor and the dummy getting splashed in the face. Luckily both the floor and the dummy survived.
Binaural 05: Water features
139 sounds (431 MB) including splashes, bubbles, dripping, movement, squiches and more.
Recorded with Fostex FR-2 – DIY Dummy Head (EM158) @ 24 Bit / 96 kHz.
Metadata has been added to each file using Wave Agent by Sound Devices which should translate well to most applications which can read metadata.
The sample pack is a free download at Ongelegen.
Visit Ongelegen for more information.