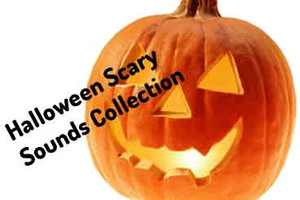 Orange Free Sounds has announced Halloween Orange Scary Sounds, a free collection of 27 scary sounds.
Halloween Orange Free Sounds is a collection of sounds & music you can use for Halloween (or something else ;)

All sounds & themes produced with synths, samples, doors and similar devices.

Special thanks to the ghosts from the cellar (they are Orange also, don't be afraid…)

Besides short sounds, collection involves scary / horror themes, lasting a couple of minutes. Single sounds are maybe not scary, but if you listen to it in given context – atmosphere, it is quite different.

Listen to audio demo included … if you don't get scared, you are really brave.
The pack is available as a free download.
More information: Orange Free Sounds / Halloween Scary Sounds