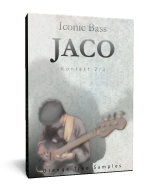 Orange Tree Samples has announced a Group Buy.
Orange Tree Samples is having their first group buy, giving you up to a 40% off discount.

The group buy applies to ALL Orange Tree Samples libraries, including our forthcoming Iconic Bass: Jaco fretless bass sample library.

The first 50 participants will receive a $10 gift certificate, so hurry
The discount can go up to 40% (+ $10 Gift Certificate for all group buy participants) at 200 or more buyers.
Visit Orange Tree Samples for more information.