Organic Loops has released Electric Space Guitars, a collection of 140 inspirational guitar riffs recorded in an incredible room, drenched in classic analogue guitar effects.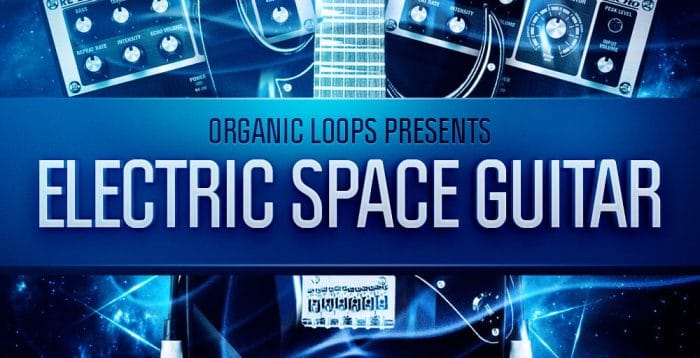 Organic Loops Electric Space Guitar is a brand new Royalty Free Guitar Loop collection with a twist, every loop in the collection comes with a fully dry version of the recording plus multiple versions of each guitar lick processed through classic pedals and boxes but recorded fully wet thus giving producers full control of the mix allowing them to mix and blend the Dry/Wet channels to their desired taste or using the separate loops for crazy live mixing sessions by dropping authentic classic effects in and out at will all without a plugin in sight!

Electric Space Guitars has been produced exclusively for Organic Loops by producer and guitarist Yuvi Gerstein. The samples were meticulously recorded using some incredible vintage gear, including the famous Roland Space Echo, Dynacord tape Echo, EHX memory man and mics such as a Coles 4038, a pair of AKG 414s.

The Guitars were fed into a Fender deluxe amp in a great sounding room at Slick Studios and recorded in such a way to capture the dry raw sound of the guitar, the room sound of the guitar through the cabinet and a fully wet version of the guitar through external effects hardware all as separate audio recordings.
The sample pack is available for purchase for £24.95 GBP.
More information: Organic Loops / Electric Space Guitars