Origin Sound has released its latest sample pack Raw Beats by Ateller, a collection of live drum loops featuring a perfect mix of modern punchy production paired with expertly performed rhythms.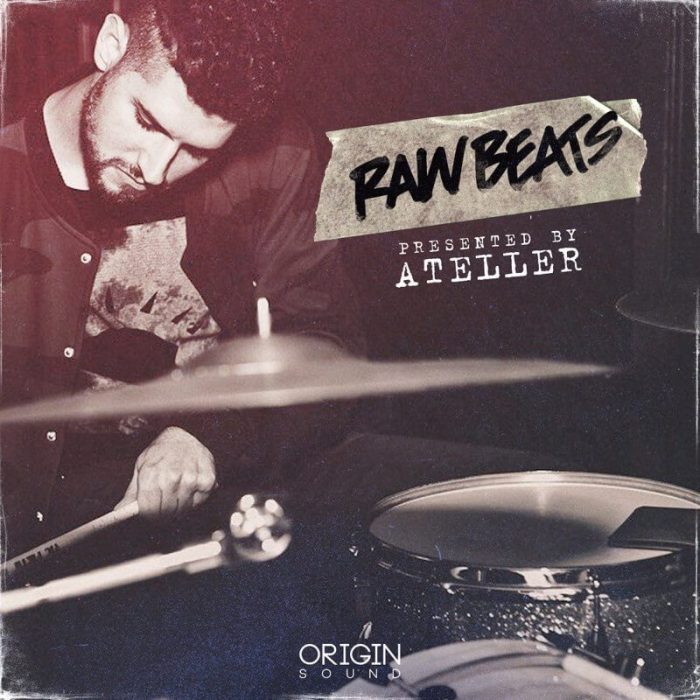 The drum breaks in this pack cover a diverse set of styles and textures.
Digging deeper into the drum loops, you'll find that there are no two that sound the same. It can be difficult to achieve consistent originality when creating such a niche product, but Origin Sound has managed to spend the grueling hours necessary to ensure that each idea stands out. The loops range from rattling lush shakers, classic Hip Hop beats with straight grooves, drums that are drunk and super wonky, four-on-the-floor Disco vibes, super funked-out grooves, all the way to a few Drum & Bass extras.

Although these loops may each be associated with a genre and tempo that evokes a certain mood and style, they could easily be resampled and used in any imaginable genre. Some of the loops reference famous grooves from the likes of Thundercat, Kendrick Lamar, and J Dilla, and more.
The pack also includes a variety of hand-picked drum hits and a bonus music loops folder full of funky and soulful progressions, containing all the basses, guitars, leads, and vocals from the demo track for the pack.
Raw Beats is available from Prime Loops for £24.95 GBP.
With Lush Lo-Fi Origin Sound deliver one its best lo-fi Hip-Hop packs to date, oozing with wholesome humanistic vibes from its jazzy instrumentation, vibrant textures, to its cozy vocals.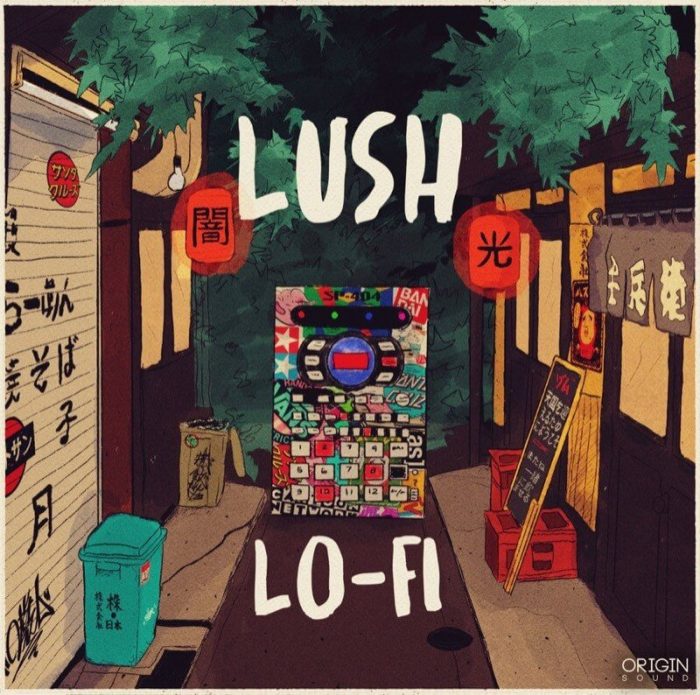 The music loops folder in 'Lush Lo-Fi' is massive and contains a huge variety of perfectly composed melodic and harmonic progressions. Because of its enormous size we've subdivided the folder into chops, chords, melodics, song-starters, and vocals. A majority of the loops sound extremely authentic to the older genres they are trying to replicate, and in a lot of cases could pass off as real samples.

The sounds range from warm be-bop style jazz pianos, softer and moody legato pianos, twangy guitar progressions, mellow guitar plucks, melty electric keys, atmospheric synth pads, beat ready chops, moody harps, jazzy guitar leads, hazy woodwind progressions and gorgeous vocal loops. The music loops folder has everything you need to jumpstart your creativity. For anyone who aspires to artists like Shiloh Dynasty and the beat-makers who sample his creations, then this pack is for you.
Available for £34.95 GBP, Lush Lo-Fi also includes 40 drum loops, 80 drum hits, and an assortment of SFX including glitchy atmospheres, broken radio loops, vinyl scratches, synth shots and more.
Lastly, the new beat making toolkit This Pack Is Fire provides a flammable bundle of all the Trap and instrumental ingredients required to ignite your studio session and get the creativity burning at full blaze.
Start exploring 'This Pack Is Fire' by sifting through the extensive and eclectic music loops folder. Packed to the brim with over 100 sounds that will instantly get the creativity flowing, the pack is teaming with all the tools you will need to craft world-class instrumentals.

Whether you are in need of chunky bass stabs, thick and booming 808s, eighties styled synth progressions, soulful and poppy chord plucks, hard chord progressions that will make you beat absolutely pop off, misty morning sunrise flutes, or melancholy analogue leads, the melodics folder will have something for you. The folder also contains a highly advantageous song starters section, full of combination loops that contain melodics, chords, and basses. These combination loops are the perfect place to hunt for inspiration, or learn how our professional producer is able to blend these different elements together.

After rinsing through the music loops, dive head first into the comprehensive drum folders. Equally as import as having a good melodic hook and booming 808s, a solid drum groove will bring life to a beat. 'This Pack Is Fire' is overflowing with hard hitting and punchy drums. With over 60 loops and well over 100 drum hits, this top shelf delivery will provide all the materials you need.
Also included in this pack is a varied selection of music single hits with beefy 808 shots and rich synth shots and a broad SFX folder including foley impact hits, vocal shots, sirens, risers, and other useful miscellaneous effects.
This Pack Is Fire is available for download for £29.95 GBP.
More information: Prime Loops