Origin Sound has launched its new sample pack Fire Emoji, a collection of perfectly crafted beefy Trap samples containing booming 808 bass loops, twisting moody melodies, and atmospheric chord progressions and more.
Starting your sample hunt in the 'Music Loops' folder will instantly get your head bobbing. These melodic samples are itching to be dropped right into a beat, or chopped and screwed into your own mutated creations. Scrolling through you will find booming 808 bass loops, twisting moody melodies, and atmospheric chord progressions.

There are also full song starter loops that demonstrate how these basses, melodies, and chords can vibe well together. The synth loops span across a mix of emotions, so you are guaranteed to will find something right for the mood your envisioning. Each loop also comes equipped with a matching midi file, extremely useful for picking apart notes and speeding up your workflow.

Now that you are fully equipped with melodic synth samples, it's time to have a flip through the red hot drum loops. Ready to slice and punch their way through any mix, these banging drum loops are vital beat making tool. Whether you use them to spark an idea at the beginning of your session or combine them with some of your own melodics, these drum loops will keep your creativity flowing.

If you are the type of producer who would rather start cooking from scratch, head over to the drum hits folder. Comprised of crispy hi-hats, knocking kicks, snappy snares, and lush percussion, the drum hits folder has all the goods you need to build your dream trap drum kit.

To top it all off the FX folder is full of gold, a highlight being the vocal one-shots that are dripping in steeze. Try creating a break in your beat, and throwing one of these into spice up the flow of your track.
Also available is Day Dreaming 2 – Lo-Fi Hip Hop Jamz, a new collection of smooth jazzy keys and lush vinyl textures.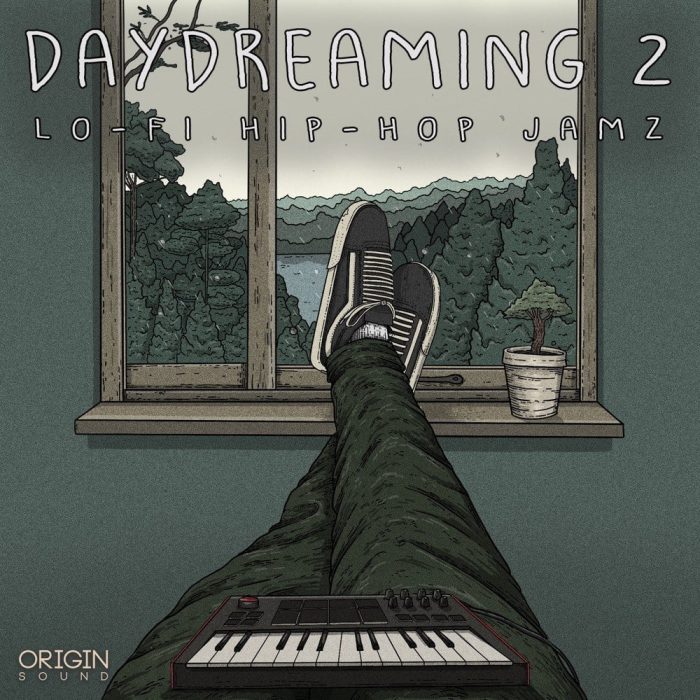 Start your journey by inspecting the music loops folder. Packed with 10 thick bass loops; 10 warm and wobbling chord loops, ranging from smooth dusty keys to jazzy acoustic guitars; 10 authentically vintage chop loops; 12 soft melodic loops, ranging from delicate synths to twanging guitars; and 10 meticulously crafted song-starter loops. These music loops are the backbone to Day Dreaming 2, and a great place to start your sample search. Throw a music loop right into a project, or summon your inner hip-hop guru and chop it up.

A perfect compliment to the music loops are the drum loops. Start digging through the folder to find a plethora of beats perfect to combine with your own beats, sample and chop up, or just throw right into a project as they are. The folder contains 20 different drum loops as well as 15 extra percussive loops. The drum loops are perfectly crated and beautifully swung, offering that slightly drunk groove that can be hard to achieve. The full drum loops are also stemmed out into kick and snare only as well as just percussion. This offers ultimate customisability.

If starting drum beats from scratch is more your style, than do not fear because Day Dreaming 2 comes filled with 60 expertly tuned drum hits. Our team of skilled producers have sculpted the envelopes and timbres of these drum hits to make them the perfect tool for creating laid back beats. From kicks that cut through the mix but aren't overpowering, to juicy snares that sit perfectly in the right EQ pocket, the drum hits folder is full of gold samples.

The cherry on top is the diverse FX folder inside Day Dreaming 2. From lush lo-fidelity field recordings to vintage style voice chops, this folder has all the ingredients needed to help you finish off your creations.
Body & Soul – Soulful Future Drum Kit blurs the boundaries of modern electronic music by seamlessly blending genres such as Future Bass, Trap, RNB & Hip Hop across 4 Construction Kits, Drum Loops, Drum One-Shots and SFX.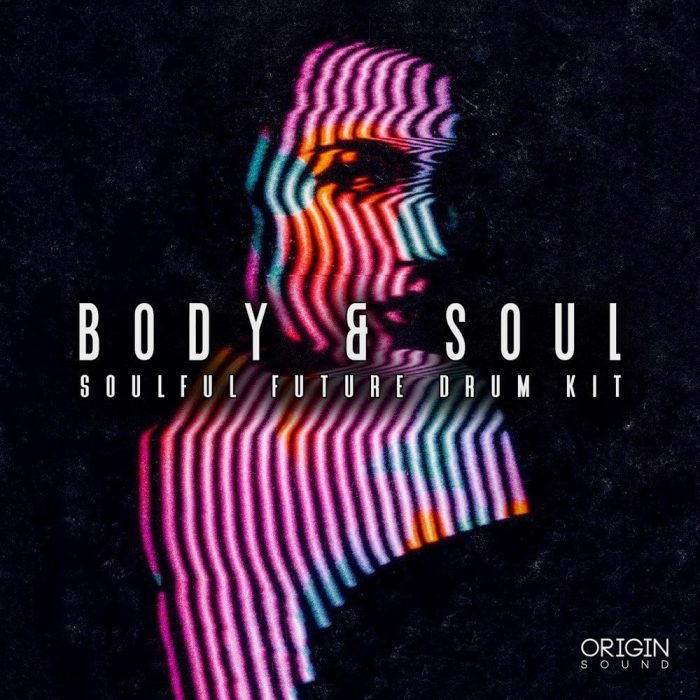 The drums within Body & Soul are able to achieve the punch and clear natured transients of contemporary drum production, whilst also subtly maintaining some of the key sonic characteristics of more authentic Hip Hop productions. There are a number of individual drum hits to choose from such as full-bodied yet roomy kicks, snappy yet crackly snares, detailed foley tops and plenty more. Not to mention the selection of ready-to-go drum loops provided, with 3 rhythmic variations of each mix-ready drum kit, perfect to throw into your project to get a quick beat rolling. For those who wish to get more creative with Body & Soul, all the drum loops are split up into respective stems, allowing you to easily interchange elements to create your own unique beat.

Step into the construction kits portion of the library and you will find all that can be heard in the pack preview split up into individual songs, then into their respective bass, drum, synth, and vocal stems. This allows you to toy with longer evolving samples that can be less restrictive than an 8 or 16 bar loop, which will enable a smooth and quick arrangement process. You can expect to find dreamy synth lines, washy pads, characterful basslines, choppy guitar licks and plenty more.

Body & Soul provides a selection of SFX loops and hits such as vinyl risers, drum fills, vocal stabs and more. Ideal for integrating into your beats to adding a final layer of detail and intricacy.
The sample packs are available from Prime Loops for £24.95 GBP each.
More information: Prime Loops