Prime Loops has launched the new Organica sample pack by Phonat, a collection of sounds for keen producers of Ambient, Chill, Electronica and Downtempo.
Organica is designed with finesse, keeping in mind producers of all skill levels, whilst retaining an off the wall character, typically associated with Phonats' intricate sound.
Start by diving into the Music Loops folder. Including 23 angular, digital bass loops, all labelled with key and bpm for a seamless workflow. The ideal accompaniment to these can be found in the chord loops folder. Home to 40 assorted unique and pristine chordal sounds. From resonant modular sounds to more ethereal and angelic loops, there's something in there for everyone. If you want to give your chords that extra flare, then make sure you utilise the melodic loops folder, containing 20 shimmering synth loops, a perfect top layer to any electronic production.

If you prefer to work in larger groups, then the stacked song-starter loops folder is for you, combining layers from each previous loop folder into one heavier sonic texture, ideal for establishing a base sound.
The pack also includes drums and percussion, assorted bass and synth one-shots, diverse SFX and more.
Organica features
436 Total Files.
90 Drum hits.
25 Drum loops (With stem bounces).
16 Full song loops.
23 Bass Loops.
40 Chord Loops.
20 Melody Loops.
26 Song-starter loops.
51 Musical one-shots.
22 SFX.
24 Bit 44.1 kHz WAV Format.
100% Royalty Free.
58-143BPM.
1.12GB (Unzipped).
The sample pack costs £29.95 GBP.
Also available is The Record Store Vol. 2, a giant four-part consolidated library combining samples from previous bestsellers Modern Lo-Fi, Vintage Soul 2, Vintage Mixtape and Crate Digging II.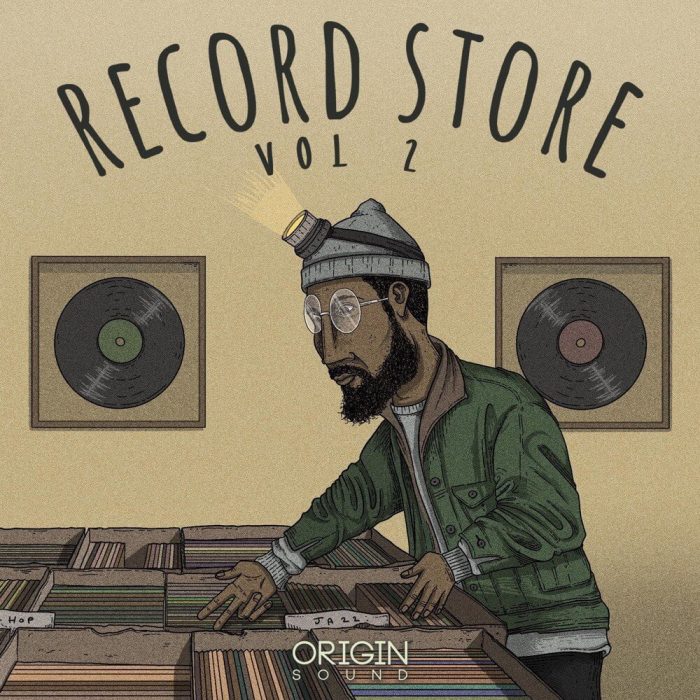 Each song starter contains expertly designed and processed loops organised into "original", "chopped" and "aged" folders, allowing you to easily locate the type of sample you want to extract without having to sift through an index of different files. This is the quintessential sample collection for just about anyone looking for vintage and dusty sounds to chop up into their own beats without having to worry about the nitty-gritty details.

The sounds we have recorded are layered into a delectable mix of stacked loops, containing conventionally sampled instruments, including Rhodes, saxophone and piano. We have carefully processed them to ensure an authentically vintage sound, without going overboard on FX, leaving you plenty of room to adapt each sample according to your track.

Furthermore, each clip is labelled with key and tempo, encouraging a drag-and-drop workflow regardless of whether you're working with digital gear, analogue gear or an MPC style sampler thus streamlining your sampling process further and allowing you to focus on writing rather than the tricky logistics of sampling that usually come as part and parcel of the hip hop genre.

The Record Store – Vol 2 contains the definitive baseline elements for any sample-based sub-genre, including trip hop, lofi hip hop and boom bap. If you're looking for a smoother and more intuitive sampling process, then this repackaged goldmine of song starters is perfect will be your perfect companion.
This pack costs £24.95 GBP.
Combining lush analogue sound design and tasteful vintage loops, the Slow Motion Lo-Fi Analog Downtempo pack is a staple for any producer in Downtempo or Hip Hop.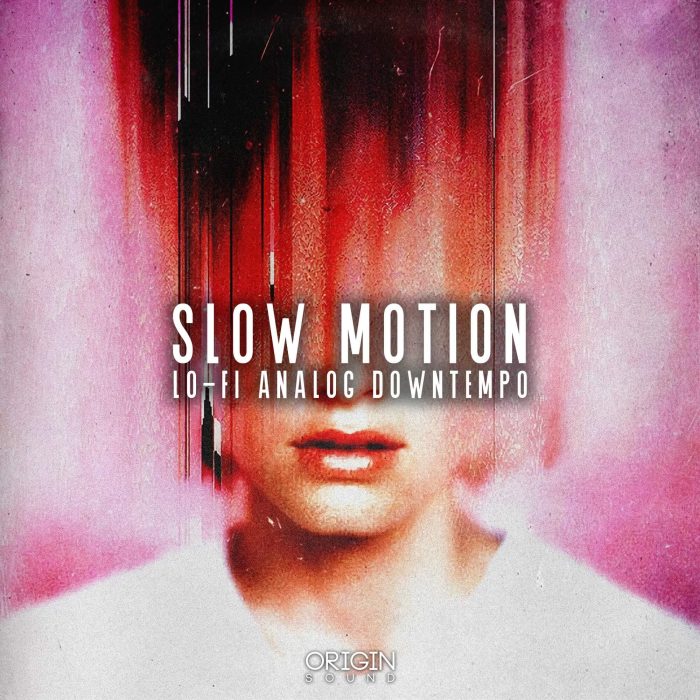 The perfect starting point would be the music loops folder, complete with a versatile selection of bass, chord, melody and stacked song-starter loops. The sounds we have provided are distinctly warm and smooth, characteristic of the classic analogue sound that is so sought after in modern music. From crunchy bass guitars to airy modular chords and melodies, you'll be sure to achieve that vintage feel with these samples.

As well as providing MIDI loops for each sample, this folder is also home to a wealth of stacked song-starter loops. Assorted into "original", "chopped" and "aged" subfolders, where we have cleverly processed each sample providing a unique sonic identity, for use in all Lo-Fi productions across the board.

Our music loops will leave you wanting to find a complimenting drum sound. What better place to look than our drum hits folder, which is home to 66 versatile one-shots. Our 15 carefully selected kicks contain that distinctive, saturated analogue sound, similar to the snares, which remain crunchy and warm, whilst still being punchy enough to make your mix clean. Our percs and tops range from old school drum machine hits to stylised real cymbals, giving you the perfect top end texture for your productions.
The pack comes with pre-programmed drums and perc loops, musical one shots and SFX. Slow Motion is available for download for £24.95 GBP.
Lastly, Trap & Soul Future Downtempo & RNB brings 893MB of soulful producer tools, seamlessly fusing the key attributes of Trap, Soul, RnB, and Future Downtempo.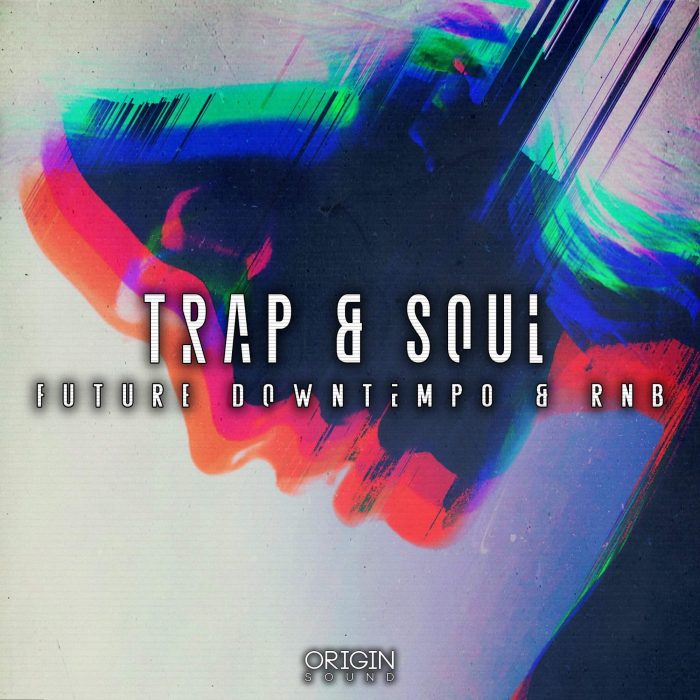 To solidify any contemporary Trap beat, punchy kicks, snappy characterful snares, and distinct hats are an absolute necessity to stand out in the mix. Trap & Soul comes with a plethora of 60 individual mix-ready drum hits, ideal for loading up into a drum machine to jam with.

For those looking for a quick beat to use, there are 15 drum loops to choose from, all of which are also provided with stemmed variations in order to allow quick and easy interchangeability to create your own unique beat. This quick workflow will allow you to have more time to focus on getting creative with the musical elements of your track.

To accompany your beat, Trap & Soul comes with a plethora of thick basslines. emotive chord progressions, moving melodies, and 30 distinctive vocal lines. Ranging from dusty pianos, washy synths, distorted atmospheric synth stabs to rumbling 808 basses and plenty more.

Need some extra detail to add some unique character to your beat and help flow between sections? Look no further than the selection of 30 SFX on offer. Use the risers to build and release tension, perhaps utilise the hat glitch loops as an end of phrase motif, or even layer some vinyl noise in the background to lift your track out of your DAW and into a new environment.

Trap & Soul is an essential collection of sample for any producers looking to add some emotive yet sonically rich flair to their productions, whether that be RnB, Downtempo, Trap, or even looking further afield to Drum & Bass, there are endless creative opportunities.
The Trap & Soul pack is £29.95 GBP.
More information: Prime Loops