Overloud has announced the release of its new Gem series audio plugin. Gem Voice is a channel strip designed for vocal processing.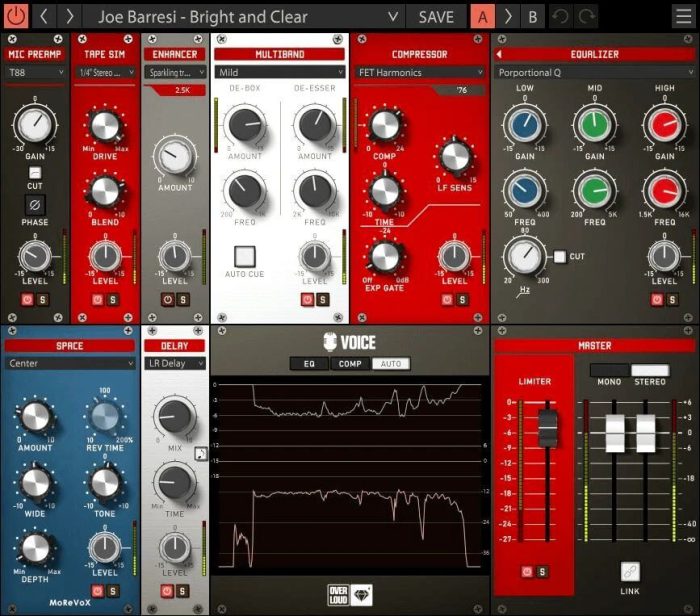 Based on analog processors, Gem Voice offers a comprehensive and streamlined vocal production workflow.
The Gem VOICE is designed to speed up your vocal production workflow, with no compromise on sound quality, thanks to the Overloud award-winning analog emulation technology.

You can create a full vocal sound chain with a few clicks or select the setup of your preferred producer to replicate his tone! All the parameters are accessible with a single click on the main panel, for a quick and streamlined operation: no submenu navigation!
Gem Voice features
Mic Preamplifier (4 models).
Tape Simulator (3 tapes + 3 special modes).
Vocal Enhancer.
De-Boxer and a De-Esser.
Dynamic Processor with compressors (5 models) and an expander-gate.
Equalizer (5 models).
Space Processor / Reverb Unit.
Analog Delay.
Master Section with an optional Limiter.
Interactive Dynamic Display.
Interactive EQ Display.
The plugin is available at Overloud and distributor PluginFox at the introductory price of 99 EUR / $119 USD until September 21st, 2020. The list price is 169 EUR / $199 USD.