Plugin Boutique has announced a limited time IMSTA deal on Sonnox, offering a 50% discount on the Oxford Limiter V3 and Inflator V3 plugins for the next few days.
Oxford Limiter V3 is a true peak limiter that offers recently enhanced levels of processing and metering accuracy. The result is that you get to see and automatically correct otherwise invisible reconstruction overloads – and conform to the accepted industry ITU-R BS.1770-4 standard.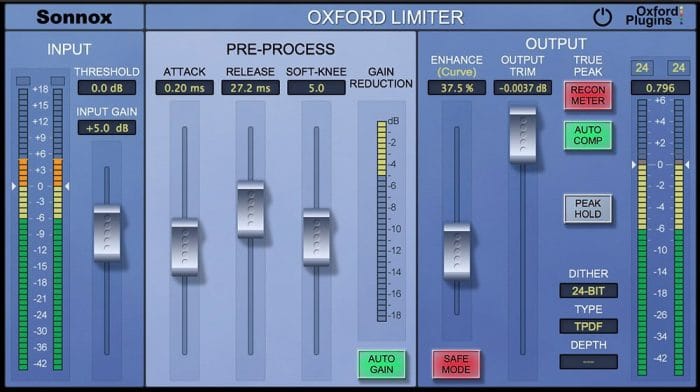 Whether you're after the Oxford Limiter's hallmark transparency or heavier creative effects, its advanced look-ahead processing and unique Enhance function provide the sample-value limiting and musical boost needed to reliably avoid clipping and confidently increase apparent loudness.
The Inflator is a unique process that can provide an increase in the apparent loudness of almost any programme, without obvious loss of quality or audible reduction of dynamic range, yet avoiding damaging increases in the peak level of the signal.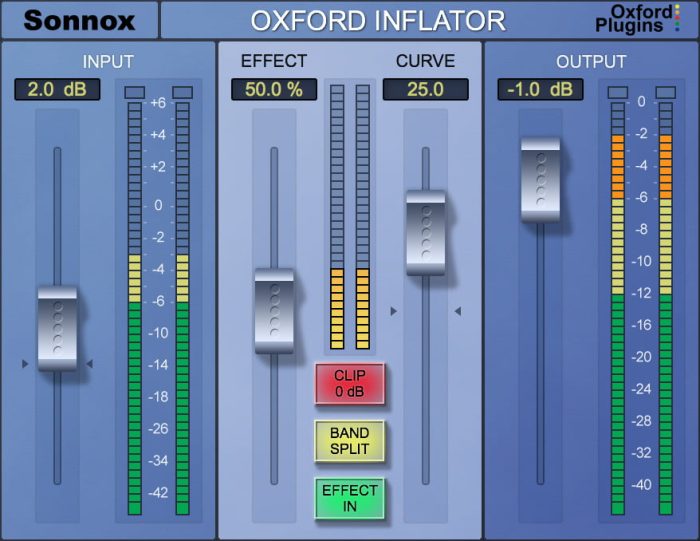 The inflator process can also bring power, presence and warmth to programme material and even provide headroom overload margin above digital maximum with a subtlety and musical character reminiscent of tube systems.
Use the Inflator to produce louder mixes than you thought possible without overloads or compression pumping, or use it to add natural warmth and character to acoustic or jazz mixes.
The plugins are offered at a 50% discount until May 29th, 2019.
More information: Sonnox