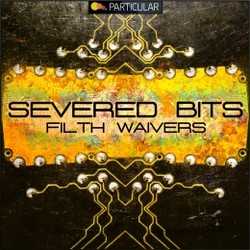 Particular Audio has launched Filth Waivers, a new Severed Bits series sample pack, featuring 145 filthy texture loops.
Gritty textures created through parallel sweetspotting and modulation of transistors, vacuum tubes and digital manglers. Use these backdrops to add some sensory jangling to anything cinematic, urban or downtempo – and it of course fit perfectly with anything 4 to 4 too.

Created by feeding synthesizer and real world recorded textures through a parallel setup of transistor, valve and digital warping units modulating in offset, and blending them together through a pitch sensitive mixing process, creating quite a unique signature of beautifully and filthy texture loops.

Gear used: Origin modular systems, Virus TI2, Genoqs Nemo sequencer, Thermionic Culture Culture Vulture, Rodec Restyler, SSL X-Rack system, SSL G series compressor, Tonelux OTB16, API 2500, Elysia Xpressor, Kush Clariphonic, and a whole armada of exotic VST effect plugins.
The sample pack costs £19.95 GBP.
More information: Particular / Filth Waivers