Past To Future Samples has announced the release of a new drum sample library for Native Instruments Kontakt.
A one of a kind library, Innerspeak Drums delivers incredibly punchy drums, with the right amount of fatness and growl. It comes with a hi-fi version and one processed with the BR-864 8-track recorder from BOSS.
We took a new approach while making this one. We recorded two versions with a more HiFi (still processed with external analog gear like Dbx-165a, Distressors, lots of Fridmannish processing) version closer to what you would have in the studio, also we ran all the drums through a Boss Br-864 recorder just like the album and recorded that too! The digital recorder with the built-in limiter sounds incredibly crunchy and awesome!

So you have a more Hi-fi version and an awesome Lo-Fi crunched-up version closer to the album's sound!
The Innerspeak Drums sample library costs $15 USD. It also includes Wav files for use without Kontakt.
Reverb and vintage sampler IRs
Also released are two new sample libraries at Past To Future Reverbs.
Gothic Spaces features a collection of 44 impulse responses (22 stereo and 22 mono) captured digitally and with tape.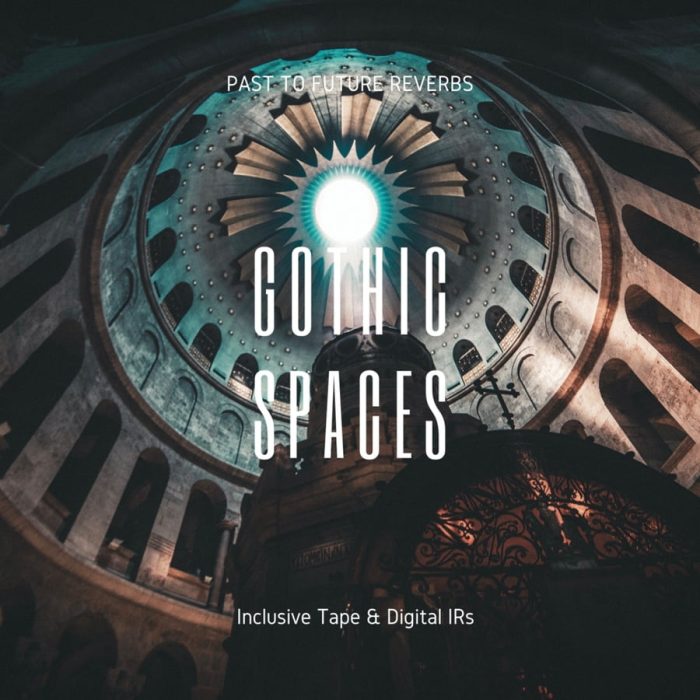 If you are looking for some really amazing sounding gothic spaces that nobody has, look no further!

Here are some wonderful sounding real spaces that will give you goosebumps. These IRs are probably one the most unique real space impulse responses that you have ever heard so far.
The SP 1200 IRS pack includes 16 impulse responses (with and without artifacts and different gain stages) from the E-mu SP-1200, a vintage 12-bit sampler.
This sampler and its sounds need no explanation. Try to use your favorite bit crusher after our IR if you want to have more artifacts and maybe your favorite saturator, and once again use our IR at the end of the chain and call it a day!

Use MONO for the most authentic sound.
The IR packs are available at Past To Future Reverbs for $10 USD each.