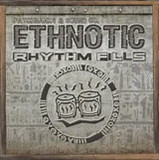 Patchbanks has released Ethnotic Drum Rhythm Fills, a percussion sample library.
The supreme ethno-rhythm drum filler collection with over 200 loops of quality percussion compositions that are widely used in popular up-tempo urban pop beats. The focal sound design was to create a select drum fill library that can simply be mixed into your beats to add clarity or widen a drum mix instantly.

Included are a variety of live and drum machine sounds; sticks, rims, congas, bongos, tables, shakers, cabasa, bells, triangles, claves and many more percussion sounds that have been moderately filtered and EQ'd. This collection is priced at a great value and will be useful for many of your future beats.
Ethnotic Drum Rhythm Fills features
Quantity: 200+ Loops.
File Type: Wav.
Music Styles: Pop, Hip Hop, R&B, Various.
Range: 100-122 Bpm.
Ehnotic Drum Rhythm Fills is available to purchase for $14.95 CAD.
More information: Patchbanks