Lazy PercuMat (LPM)
This page contains patches and sound banks for Lazy PercuMat (LPM) by H.G. Fortune.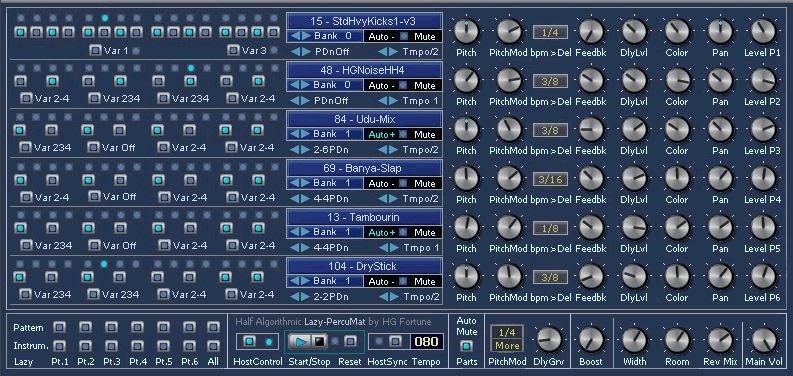 Lazy PercuMat is a perussion module meant for lush / relaxed backing rhythms.
It is currently in public beta. More info here.
Download patches/sound banks
Find more patches by sound designers, plug-ins or check the latest additions.