Morphine
This page contains patches and sound banks for Morphine by Image-Line.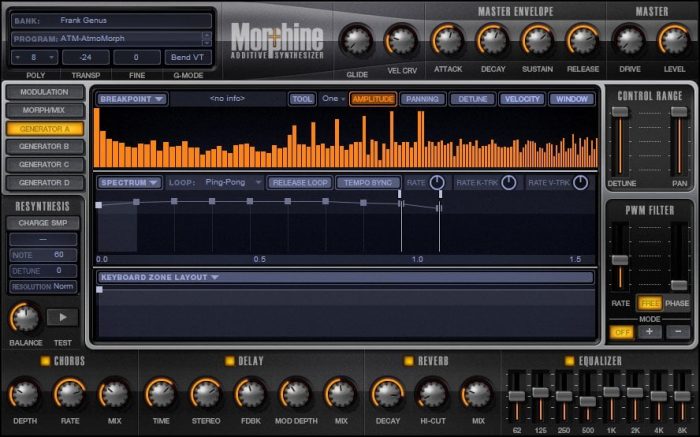 Morphine is an additive virtual synthesizer for Windows and Mac OSX, featuring a 128 harmonic oscillator engine, fully optimized for producing a high quality, warm sound, with ground shaking bass and crystal clear high frequencies.
Based on complex, full 32 bit mathematics, with no internal sampling to avoid interpolation noises so Morphine retains that 'analog' quality.
Download patches/sound banks
Find more patches by sound designers and synths / plugins or check the latest additions.