Scanned Synth Pro
This page contains patches and sound banks for Scanned Synth Pro by Humanoid Sound Systems.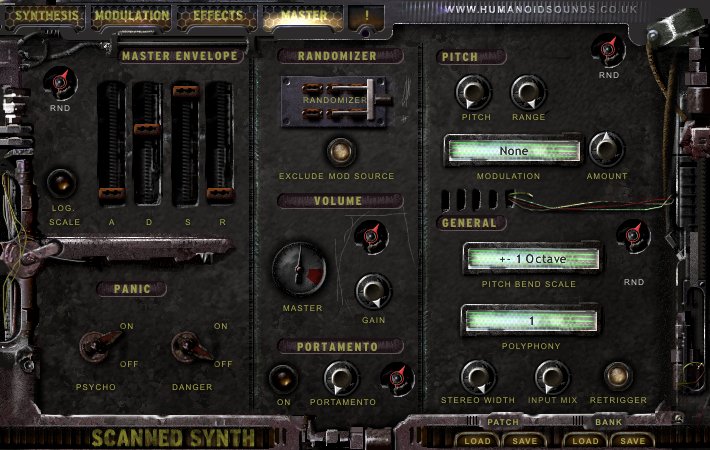 Scanned Synth uses a unique new form of synthesis inspired by advances in digital music theory. It is designed to create rich complex digital tones and fantastic sound effects, while using simplifed controls and traditional synths techniques such as filters, lfo's and effects.

Perfect for biting metallic growls, movement filled pads, and weird modular-like sound effects, ScannedSynth Pro provides a unique sound that is constantly changing and new every time you press a key.
Download patches/sound banks
You can find more patches listed by sound designer and by synth/plugin, or check the latest additions.