This page contains patches and sound banks for Square I by rgc:audio.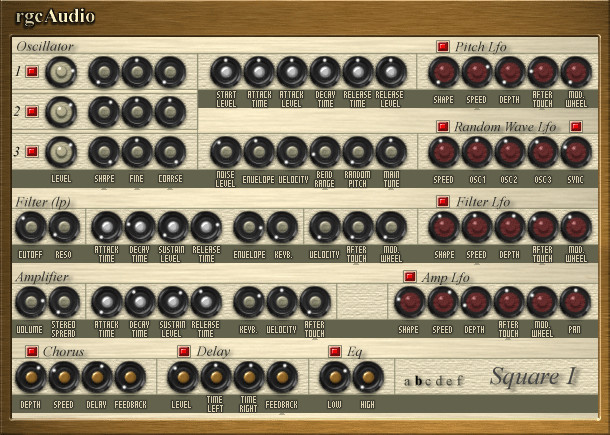 The warmness and classic sound of the vintage analog synthesizers, combined with the fidelity and precision of a VST instrument.

A simple synthesizer, oriented to the serious music enthusiast. High quality sound with a warm and easy layout, perfect to learn synth programming: all controls in one panel for instant access, clear and distinctive sections. The built-in effects add depth to the sound and convenience to the sound programming.
Download patches/sound banks
You can find more patches listed by sound designer and by synth/plugin, or check the latest additions.