Thor
This page contains patches and sound banks for the Thor synthesizer instrument in Propellerhead Reason.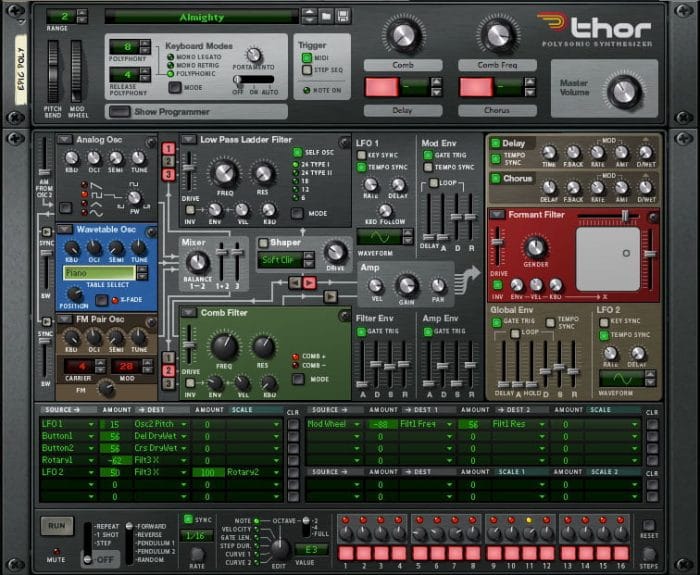 Where other synths use one specific form of synthesis and one single filter, the Thor polysonic synthesizer features six different oscillator types and four unique filters. What does this give you? Simply the most powerful synth ever created; an unstoppable monster of a sound generator that utilises synthesizer technology from the last 40 years.
Download patches/sound banks
You can find more patches listed by sound designer and by synth/plugin, or check the latest additions.