ZynAddSubFX
This page contains patches and sound banks for ZynAddSubFX by Paul Nasca.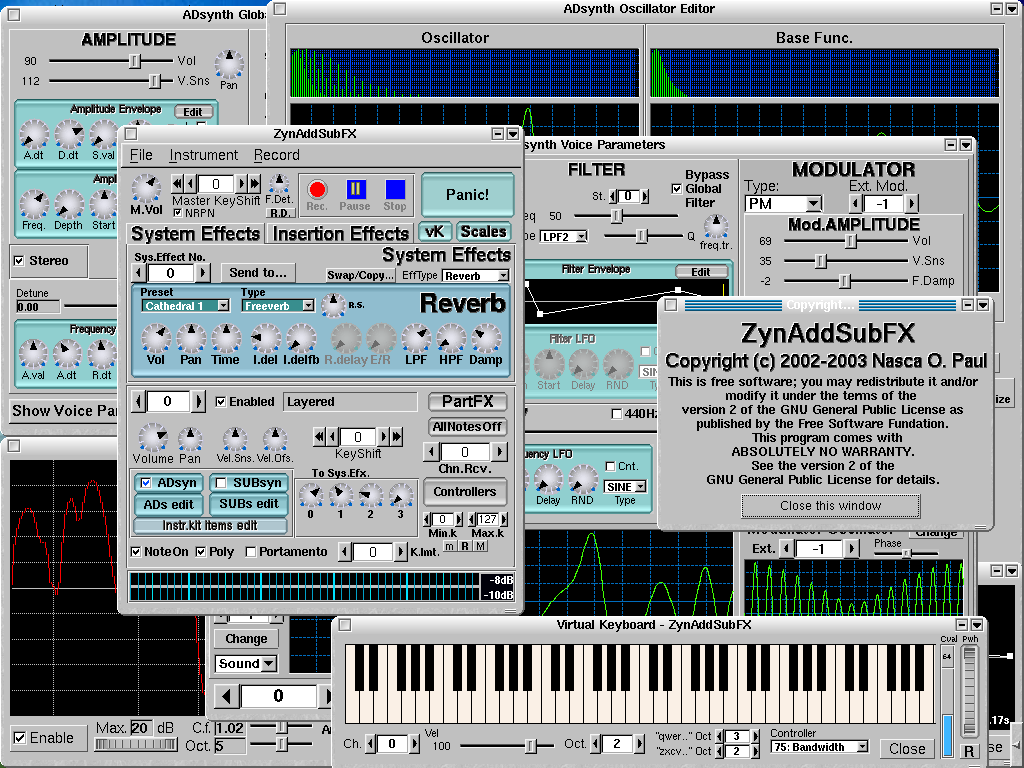 ZynAddSubFX is an open source software synthesizer for Linux and Microsoft Windows. It has three hybrid synth engines that combine additive, subtractive, Fourier and other synthesis methods.
Download patches/sound banks
Find more patches by sound designers and synths / plugins or check the latest additions.