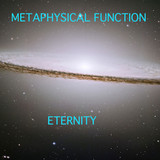 Patchpool has announced Eternity, a sound bank for the Metaphysical Function Reaktor ensemble with a focus on spacious soundscapes and mysterious textures.
MF Eternity features
60 snapshots with numerous variations for a modified Metaphysical Function ensemble made by Rick Scott.
Includes a 1GB sample map featuring original samples produced especially for this bank.

Metaphysical Function Eternity is available to pre-order for 14.95 EUR. It will be released on November 1, 2010, priced at 18.95 EUR.