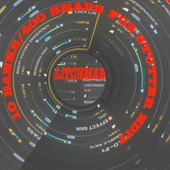 Patchpool has announced the release of Glitchmania, a collection of presets for iZotope's Stutter Edit.
15 thematic snapshot-sets with +40 (3-4 octaves) snapshots each ranging from temposynced madness for glitching up loops and beats to otherworldy electronic textures for processing instruments, vocals and synths.

Of course you can use any of the sets for any kind of Audio material, I just had a certain audio material in mind when programming this Bank and only used this kind of audio input while programming the sets, so I don't know yet what e.g. the Voice Glitcher-Set will do to drums as I haven't tried it yet and only used voices and vocals during the creation. Depending on the Audio material sent into SE, random clicks can occur, I tried to eliminate those as much as possible. All Snaps are programmed 100% wet, using a Bus to sidechain the Audio into the Plug-In.
Glitchmania for Stutter Edit is available to purchase for 15.95 EUR.
More information: Patchpool / Glitchmania