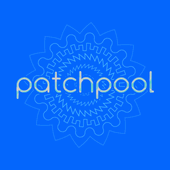 Patchpool has announced its Halloween Discount SoundPacks, a limited time offer on selected sample libraries.
7 SoundPacks related to Horror and SciFi are discounted at 50% until October 31st.
Halloween Sale
Horror Scapes – 26 exceptional Soundscapes and Horror effects ranging from haunted voices to dark and otherworldly textures, industrial horror sounds and spooky creatures. Now 17.50 EUR.
Incantation Witches – A haunting collection of 12 electronically processed female voices. Moaning and screaming witches performing strange incantation rituals and surreal voice textures ideal for Horror and Fantasy movies. Now 8.50 EUR.
Alien Voices – A special collection of 23 alien voices. Aliens, Devils, Witches, Monsters and other processed male and female voices for use in Sci-Fi and Horror movies, Game Design, Videos and Animations. Now 12.50 EUR.
Future Worlds – 32 exceptional Sci-Fi textures exploring future worlds and unknown locations in the Universe. From abstract rhythmical textures to evil machines to robotic sounds and starting Spaceships to creepy and scientific alien ambiences this SoundPack will provide you with a great variety of sounds for Sci-Fi and Horror movies and Computer Game design. Now 15 EUR.
Alien Sci-Fi Textures – 17 electronic state of the art Sci-Fi textures in pristine quality. Usable for Science Fiction movies, Science Clips, Video Games and Computer tones. Now 4 EUR.
From Light to Darkness – A big collection of electronic samples compiled in four thematic folders comprising a wide spectrum from ethereal and beautiful textures to more ominous and electronic sounds to dark and haunting soundscapes. Selected wavs from various of my samplesets with some files exclusively produced for this SoundPack. Now 17.50 EUR.
Unknown Dimensions – 20 outstanding Soundscapes for Film productions, Ambient Music and Game Design. Reaching from galactic and mysterious atmospheres to more bizarre and ominous textures. Now 17.50 EUR.
More information: Patchpool