Patchpool has announced the release of Flagolet Guitar and Surreal Snippets, two Kontakt sample libraries created from excerpts from previously released soundsets for Camel Audio's Alchemy.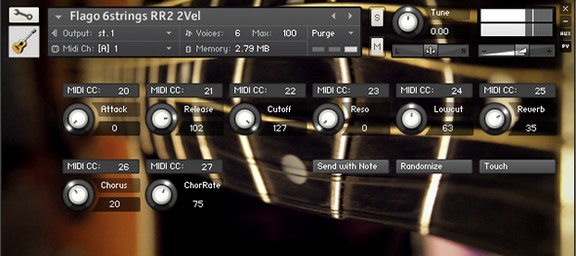 Flagolet Guitar for Kontakt is taken from the Warped Strings soundset.
This soundset contains 4 guitar flagolet patches played on an acoustic western guitar and sampled in L-C-R using 3 high quality Neumann microphones. These samples and their electronic derivatives were originally produced for my Alchemy Bank Warped Strings.
Flagolet Guitar features
Kontakt 4, 66.6 MB unzipped, 48Khz/24Bit/stereo.
Includes 4 nkis/Instruments.
38 Samples compressed using Kontakt's ncw format.
2 Impulse Responses.
The Flagolet Guitar for Kontakt costs 7.50 EUR.

Surreal Snippets is the first excerpt from Alchemistry Beyond for Alchemy.
This patch uses 5 instrumental snippets recorded during an improvisation wih several musicians and originally belongs to my Alchemy Bank Alchemistry Beyond. These snippets were later processed with various tools and all are split across the keyboard.
Surreal Snippets features
Kontakt 4, 33.2 MB unzipped, 48Khz/24Bit/stereo.
1 nki/Instrument.
5 Samples compressed using Kontakt's ncw format.
Surreal Snippets costs 4.50 EUR.
Customers who bought Warped Strings and/or Alchemistry Beyond can get the respective Kontakt packs at no cost.
More information: Patchpool