Nail The Mix has announced that Periphery bassist Adam 'Nolly' Getgood will join the community next month.
Adam will offer an inside look at how he mixed the band's track "Prayer Position," taken from its self-produced latest studio release, Select Difficulty.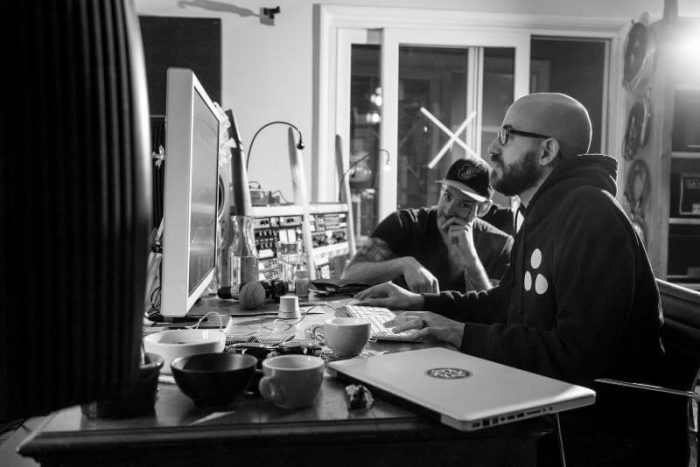 Getgood will accompany Nail The Mix founders Joey Sturgis, Eyal Levi and Joel Wanasek for the monthly live mix, a mix competition with prizes courtesy of Aphex, QNA chat, and more. Starting today, all Nail The Mix subscribers will have access to real multi-tracks from Periphery's actual mix session from Select Difficulty.

"It's a really awesome opportunity to be involved with Nail The Mix – I wish I'd had a learning resource like this a few years ago!" stated Adam 'Nolly' Getgood. "We're going to be mixing 'Prayer Position' together from the ground up, and I'll be showing every trick and process I use to get the Periphery sound. It's going to be fun!"
Enroll in Nail The Mix at http://nailthemix.com/periphery1.
Nail The Mix is a monthly subscription-based classroom for aspiring audio professionals. Each month the Nail The Mix community has access to a bevy of educational resources including multi-track song files, a mix competition with prizes, a live mix "fly on the wall" video stream with chat, a live QNA webinar chat, a bonus exclusive community and a bonus subscription to the URM Podcast.
Past Nail The Mix multi-track downloads have included recording files from Chelsea Grin, Neck Deep, Machine Head, We Came As Romans and Chunk! No, Captain Chunk!.
More information: Nail The Mix