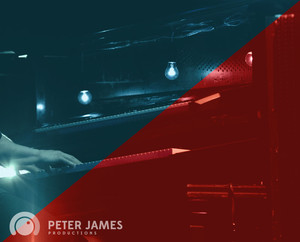 Peter James Productions has launched Pete's Patches Omni and Pete's Patches Trilian, two sound libraries for the Omnisphere and Trilian virtual instruments by Spectrasonics.
What's represented here in 'Pete's Patches Bundle' is pretty much ever single Spectrasonics Omnisphere, Trilian and VIP Library* patch I've used and designed for Albums, Conferences and other Projects over the last 5 years to date (December 2013).

This includes all the Omnisphere, Trilian and VIP Library* patches I've personally used and designed for Hillsong Live and Hillsong United albums as well as Hillsong Conferences, Studio Session work for other artists/producers and other personal projects. It also includes new patches I've designed ready to go on new albums and up coming projects.

I've taken a lot of time to totally re-worked and replicate inside Omnisphere ALL the external effects and extra channel strip effects I used with these patches to give a truer representation of each song sound.

This also includes a set of 3x Omnisphere FX Rack presets I modelled off an expensive shimmer type reverb to replicate the reverb settings I used all over the Hillsong United – ZION album.
The sound libraries are available to purchase for $39.95 USD (Omni) / $9.95 USD (Trilian), or in a bundle for $49.90 USD.
More information: Peter James Productions