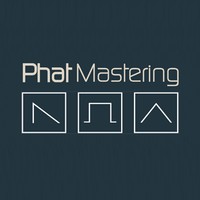 Phat Mastering has launched its online mastering service, offering a quality mastering service at an affordable price.
Thanks to advances in computer software and DAW (Digital Audio Workstation) technology it has become extremely easy for anyone with a laptop to start recording and making their own music. Rewind back a few years, and this was only possible for those who could afford the ridiculously rather expensive hardware that was required. Naturally, this has made the cut-throat music industry all the more competitive. A good thing right?…

With the huge amount of people creating music, it is now harder than ever to stand out from the crowd and get noticed by the big label owners. And let's be honest, we all want our music to be picked up by the big boys and have it distributed worldwide.

This has forced artists and producers around the globe to make sure that their music is mixed and mastered to perfection in order to have the best chance of standing out from the competition. Whereas before sending your song to a mastering engineer was somewhat of a commodity, it has become a requirement. Label owners are used to hearing tracks that have been fully polished and mastered to perfection, and one stands at a great disadvantage in not mastering their music before distributing it. Left unmastered, even the most original and beautiful track could fail to make an impression. Quality mastering could really mean the difference between a track that is good and one that is great.

Luckily, there are a variety of options when it comes to mastering your music. You have your local studios if you're lucky enough to live remotely close enough to one, and then you have what is known as an Online Mastering Service. These vary greatly in quality and cost. The more expensive services offer good analog mastering performed in proper studios, but unfortunately they are very expensive, especially when you need to master each one of your tracks. With most of the cheaper options you're probably better off not mastering your music at all. Another problem is that not all mastering engineers have the experience to master certain genres. So while one engineer might do a good job on a Techno track, that same person might not cut it on a Rock song for example.

Enter Phat Mastering. This Audio Mastering Service provides quality analog mastering at extremely affordable rates. What is also unique to this service is that it boasts a network of studios and engineers each specialized in a particular genre or style of music. Therefore they guarantee that the right engineer for the job will be used and whose strengths will compliment the style of track. What you get essentially is quality audio mastering, by the right engineer, without breaking the bank.
The mastering service is available starting at $30 USD per track.