Plugin Boutique has launched a flash sale on Photosounder, offering 50% off on the audio editor/synthesizer with an entirely image-based approach to sound creation and editing.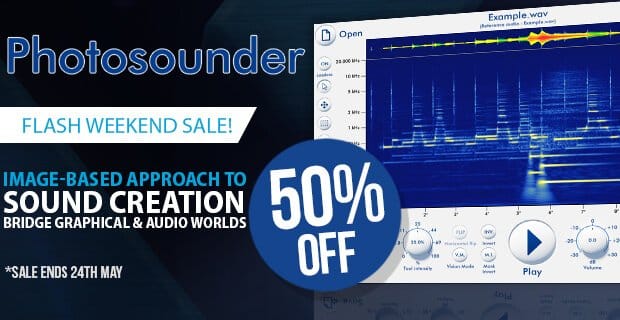 Every sound you've ever heard can be represented as an image and all possible sounds can be made from an image. Only Photosounder truly allows you to transform any sound as an image and to create any possible sound from an image.

It is the ultimate bridge between the graphical world and the audio world, bringing the full power of image editing to the service of creating and transforming sounds.
The sale ends May 24th, 2016.
More information: Plugin Boutique / Photosounder