Recently launched Pibox Music is an exciting new service that offers seamless mix review, cloud-based session storage, and remote collaboration services for producers, engineers, and musicians alike.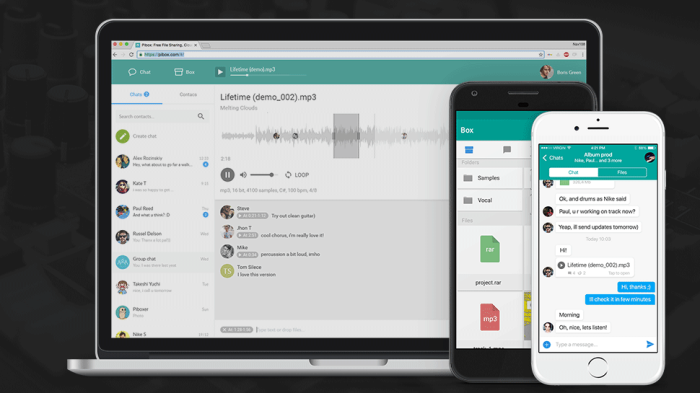 The ambitious start-up is determined to streamline long-distance music production. Artists, producers and labels working from multiple locations will benefit from Pibox, which now makes mix review , communication, file sharing and cloud happen entirely under one digital roof – making collaboration simple.
Specifically made for music files, it's never been easier to organize, review, and share notes on your mixes and masters. With Pibox, it's even possible to make live reviews using high-res 520 kbps stereo audio streaming during a call.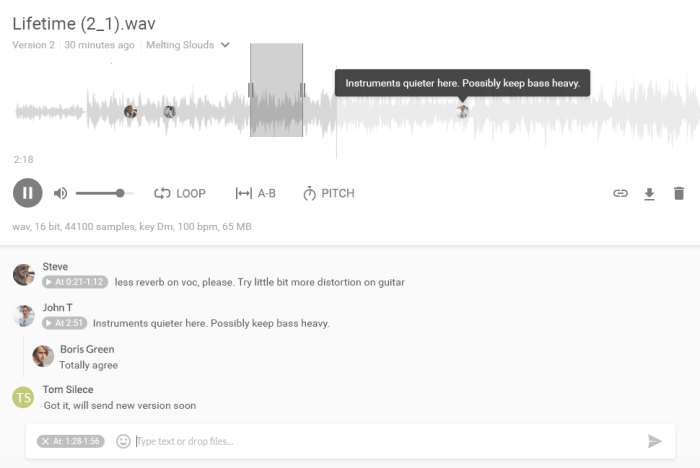 Additional features include; real-time chat; personal cloud storage and file-sharing for large files; screen sharing; video calls and other organization features that can help you in everyday audio work – and not only that – it's all stored in one place.
Notable producers including Ryan Kelly are already on board and enjoying the service.
Nikita from Ost & Meyer Duo has credited the service for its accessibility and simplicity;
"before, it was a difficult to manage work between our music production team and artists. We used numerous of cloud and communication solutions to exchange music tracks and give feedback about how the track should sound. Now Pibox Music gives us one workflow for our music production process. It's very smart and simple." Others already using Pibox have described it as "faster and more convenient."

"We want to help artists rocket their music production through a platform that allows them to comment on the tracks, communicate, share files and store their projects in private spaces in the cloud, all in one place," said Ivan Talaychuk, Pibox Co-Founder and CEO. "This means that musicians can engage more in music and content creation rather than spending their time flicking between different communication services."
Starting from $9.99 USD a month, one Pibox subscription covers 5 team members with 450 GB of space and includes:
Professional wave comments for clear mix feedback.
Project-structured work and the ability to invite external collaborators.
520 kbps Stereo audio calls and streaming (you can choose DAW as a source).
Screen sharing and video calls.
Chat communication and file sharing for every project (190 GB per file).
Personal cloud storage for all your files.
More information: Pibox Music