Pittsburgh Modular Synthesizers has introduced the Lifeforms SV-1 Blackbox, a dual oscillator analog desktop synthesizer.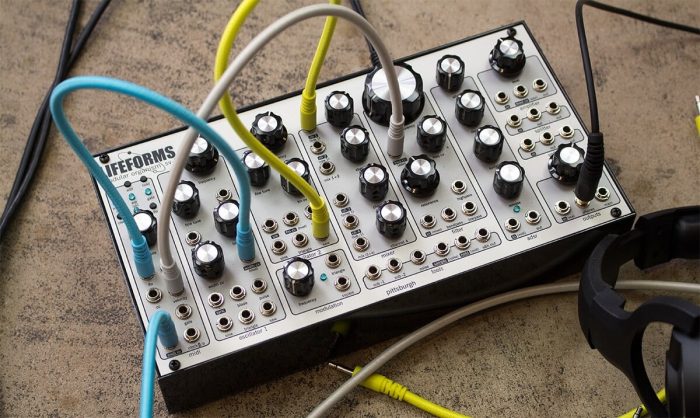 The Pittsburgh Modular Synthesizers Lifeforms SV-1 Blackbox is a complete, standalone desktop format modular synthesizer. A full compliment of analog tools for sonic experimentation stuffed into a portable steel enclosure. Two patchable oscillators and our legendary state-variable filter are paired with a perfectly curated set of synthesis components including a dual sub oscillator, dual, chained mixers, a plucky, four stage envelope generator, sample and hold, noise, low frequency oscillator, voltage controlled amplifier, a feature rich MIDI to CV converter, and a pair of utility signal splitters.

A standalone modular powerhouse, the Lifeforms SV-1 Blackbox provides absolutely everything you need to create gigantic and iconic synth sounds: roaring bass, shimmering leads, lush pads and warm drones are only a few knob turns away. Instantly, out of the box, a rich feature set with a fluid, easy to understand interface empowers you to create vibrant, thick tones. A few patch cables Modulation and Tools sections fill out the analog SV-1 modulation capabilities with a triangle and square LFO, two sub-octave oscillators chained to the main oscillator, and noise with sample & hold.
The Lifeforms SV-1 Blackbox will begin shipping to authorized resellers August 12th, 2016. It has a suggested retail price of $699 USD.
More information: Pittsburgh Modular / Lifeforms SV-1 Blackbox