Pittsburgh Modular has launched its Patch Box line of modular effects pedals, redefining both modular synthesis and the venerable stomp box by creating unique patchable effects units for guitarists and keyboardists.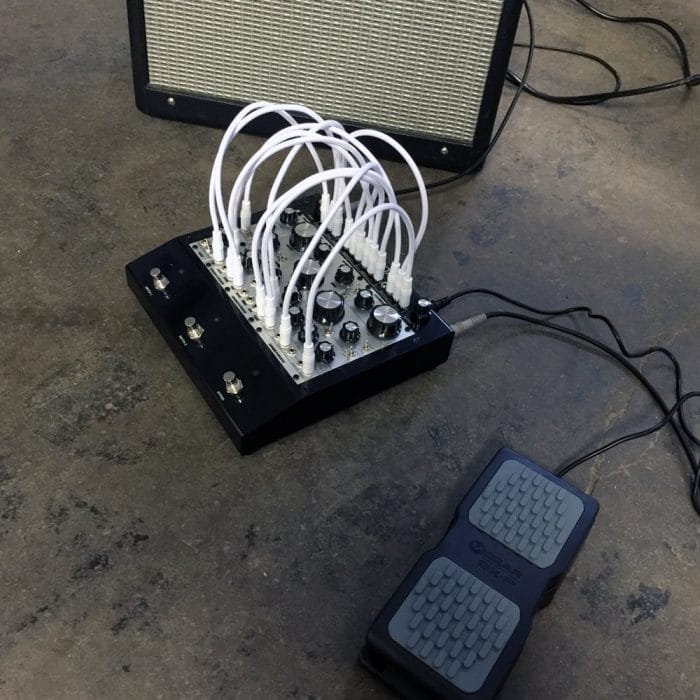 An epic shift in the definition of what a modular can be. The Pittsburgh Modular Patch Box redefines modular synthesis around the venerable stomp box. A monster performance device for guitarists and synthesists alike. A patchable, modular system designed to handle anything.

A playground for unrestricted creativity, the Patch Box is a fully patchable, customizable effects pedal. The open architecture allows the patch box to create unique effects unattainable with standard, fixed signal path guitar pedals.

The Patch Box is available as a fully customizable, empty enclosure or as a pre-configured set of Complete and Core effects systems. Complete systems provide a fully curated modular effects system utilizing all the available space of the Patch Box Enclosure. Core systems offer a core effect and patchable modulation with room to expand and customize.
The Patch Box Enclosure will be available in May with a suggested retail price of $349 USD. Patch Box Complete and Patch Box Core systems will begin shipping in June.
More information: Pittsburgh Modular