Plug and Mix and Plugivery have announced the release of Chainer, a utility that can load and chain VST plug-ins.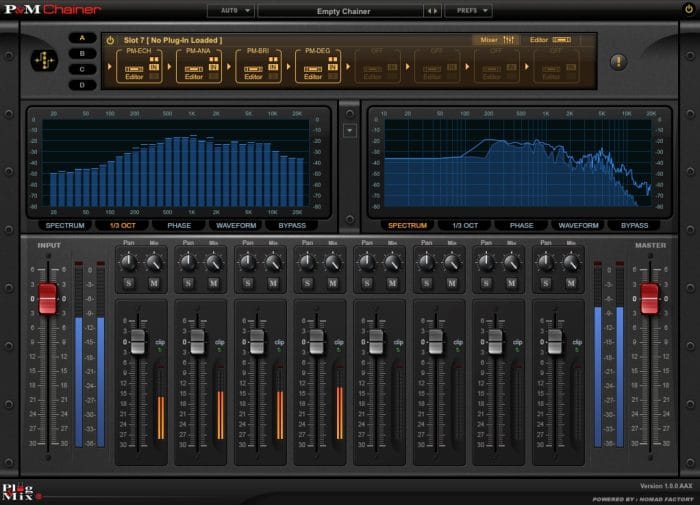 The P&M Chainer is a "FREE" plugin that natively hosts ALL V.I.P. series plug-ins and can therefore be used to "chain" up to 32 P&M effects within a patch. But once AUTHORISED, the P&M Chainer acts as a host application that can also load and "Chain" any VST effects and/or VSTi virtual instruments.

Users can therefore use the Chainer to save great effect presets or any VSTi virtual instrument patches that can be recalled from any DAW at anytime needed.
Chainer features
Convenient rack-based effect chaining.
Multiple synths / effects racks with serial and parallel routing schemes.
Custom displays for visualizing sound output.
Includes AAX 64bit version for use inside of Pro Tools… a full featured VST wrapper.
MIDI enabled plug-in that conveniently loads virtual instruments with amazing audio effects.
Chainer is available for purchase for the introductory price of $49 USD until April 30th, 2015 (regular $129 USD). The P&M V.I.P. Bundle is on sale for $99 USD (MSRP $249 USD).
More information: Plug and Mix