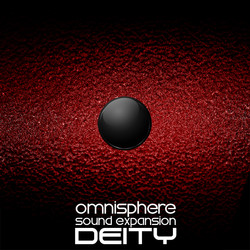 Plughugger has released Deity, a sound expansion of 150 new sounds for the Spectrasonics Omnisphere aimed for modern dance music.
In the third installation of the Sound Expansion series for Omnisphere, Plughugger turn their focus on one of the real synthesizer legends: the Juno from Roland.

The Roland Juno is one of those rare synthesizers that despite its stunningly simple operation can cover pretty much every thing a House producer would want. Great bass, big pads and defined leads.

The model Spectrasonics used for Omnisphere was the Juno 60 and there are a total of 31 waveforms ranging from squelchy acid-like leads to deep organs and incredibly lush pads, which we used to create 100 new sounds.

As with the previous Virus and JP8000 expansions, Plughugger also included 50 additional presets that are built upon the virtual analog oscillators in Omnisphere.
Deity features
150 sounds for Omnisphere

Bass categories: Arpeggio, Dark, Distorted, FM, Interval, Snappy, Stacked, Sub.
Lead categories: Arpeggio, Bright Pluck, Soft Pluck.
Pad categories: Big, Bright, Gated, Soft.
Chords categories: Arpeggio, Chord Stab.
The Deity soundset costs 9.90 EUR.
More information: Plughugger / Deity