Plughugger has announced a new soundset for the Elektron Analog Rytm hardware with a focus on analog bass sounds: Bass Invaders 2: The Final Showdown.
Just as with the original soundset, released back in 2018, Bass Invaders 2 is a collection of bass sounds, entirely based on the DualVCO synth engine. It doesn't contain any static samples.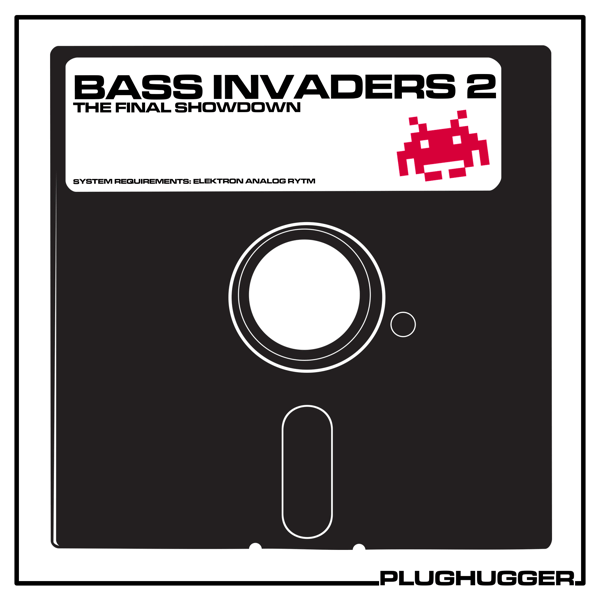 Bass Invaders 2 contains more than double the amount of bass sounds compared with the original soundset, with a total of 404 bass sounds. From traditional bread-and-butter dark electric style basses and acid house-gnarls, to stabbed intervals, unpredictable sounds with random modulation, sounds with extreme FM and Ring Modulation – and sometimes both.
The soundset is available for then intro price of 9.90 EUR until April 26th, 2020 with coupon code ELEKTRONBASS at the checkout. The regular price is 29.90 EUR.
More information: Plughugger