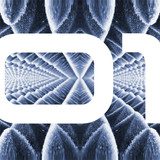 Plughugger has announced the release of Bassphere01, a collection of 130 sounds for Spectrasonics Omnisphere.
While filled to the brim with leads, synthesizers an a wealth of magnificent atmospheric sounds what more can you wish for with Spectrasonics Omnisphere?

Well, of course, bass.

Bassphere01 is a bass expansion for the Omnisphere with a couple of twists. Firstly, it's weightless. It does not rely on any of the samples in the library, but entirely uses its built-in synth engine. What this means in terms of usability, is that the sounds load the very instant you select them. No waiting for the sounds to load. Secondly – we adopted a method of manual evolution and development with each and every sound. We started with a handful of bass sounds for a variety of musical styles, evolved them, arpeggiated them, effected them and sequenced them until our library had grown into 130 sounds. It's worth pointing out that the differences between the variations are far from identical twins, with a little adjustment on resonance.

Bassphere01 covers all kinds of electronic genres: 80s pop, electro, techno, house and even acid house.
Bassphere01 for Omnisphere (works with all hosts including Apple Logic) is available to purchase as a download for 4.90 EUR.
More information: Plughugger / Bassphere01