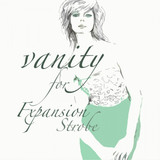 Plughugger has announced the release of Vanity, a collection of 149 presets for FXpansion Strobe.
Instead of providing you with another batch of bread and butter sounds, Vanity is an expander which is designed to work as an ignition for your creativity and help you generate new ideas.

Despite its basic appearance, Fxpansion Strobe is a software synthesizer that is as far from simple as you can get. With the hottest filters on the planet and a modulation system that basically let you do anything, Strobe is a synthesizer that begs to be used and pushed. And boy if you can push it…

Vanity is an electronic toolbox of sounds, made up by 149 bass, synthesizer sounds and arpeggios.
Vanity is available to purchase as a digital download, priced at 8.90 EUR.
More information: Plughugger