Plughugger has announced the release of World of Sin, a collection of 150 mellow and ambient sounds for Spectrasonics Omnisphere.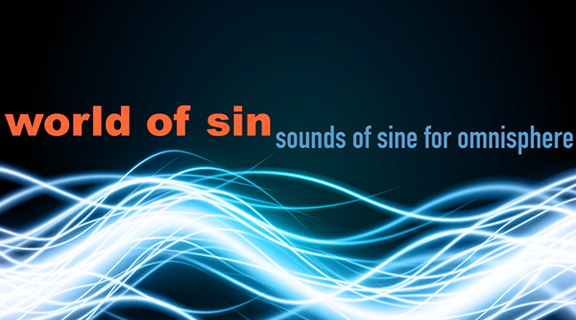 Plughugger has released World of Sin, a sound expansion of 150 new sounds for the Spectrasonics Omnisphere with a focus on the most fundamental waveforms of them all: the sine wave.

Since the sine is the basic waveform we took on the challenge to design an entire soundset based on sine waves, being transformed by the audio engine of Omnisphere. The result is a collection of sounds showing how far you can push even the simplest of sounds with Omnisphere. Dark soundscapes, cute arpeggios, piano-esque plucks and magical textures.

For the soundset we partly used the internal sound engine for the sine waves, but also some sine waves sampled from legendary vintage synths such as Roland Jupiter 8 and the Moog Modular, plus a handful of sounds not entirely sine waves – but close, such as sounds from the Stylophone, Roland JD-800 and VOX Continental.
World of Sin costs 9.90 EUR. For the first two weeks it is free to download.
This is a way for us to say thank you to all our customers and to Spectrasonics for creating such a fantastic synthesizer. We would be grateful if you would sign up to our mailing list, but it's not required.
More information: Plughugger / World of Sin