Plugin Alliance has announced the release of Brainworx bx_console, a faithful emulation of the rare and coveted Neve VXS console.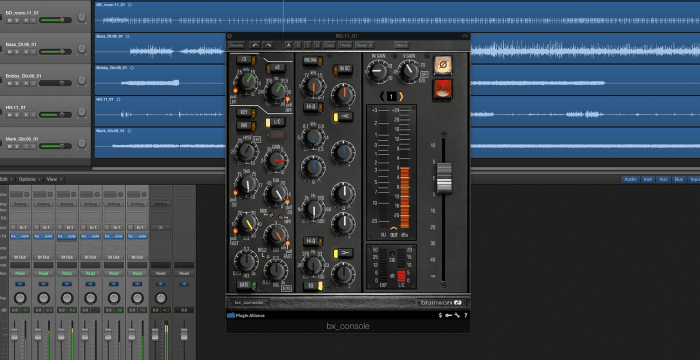 The specific Neve VXS console emulated has an amazing history involving some truly remarkable projects — recording orchestras for films during its time at Skywalker Ranch in Marin County California, making hit records during its time in Sweden in an ex-Abba member owned studio, and now, serving as the centerpiece of the Brainworx studio, where it has been used in the development of many of the company's most popular plugins.

The Neve VXS was something of a bridge between vintage Neve consoles, like the 80 and VR series, and the modern 88RS. Loaded with features like a comprehensive EQ and dynamics section, it still delivers that classic Neve punch and vibe.

The bx_console plugin captures both the features and the tone of this amazing mixer.
Brainworx bx_console features
Takes in-the-box mixing to a new level of analog realism by using Brainworx's new Tolerance Modeling Technology (TMT).
Emulates the legendary Neve signal path.
Emulates the channel to channel variation between 72 channels of the brainworx console.
Adds several "mods" to the already fantastic original design in the EQ and Dynamics sections.
Delivers iconic console tone without the noise and instability of a vintage console, unless desired and dialed in on purpose.
Four-band EQ plus high pass and low pass filters.
Comprehensive dynamics section (Compressor/Limiter, Expander/Gate).
Loaded with plenty of useful presets to give you a starting place for finding your sound.
EUCON parameter mapping for Avid controllers, including the S6 control surface.
Noise control allows you to mimic the noise level of the original or maintain all the tone without any noise.
A piece of rock and roll history, inside your DAW.
Brainworx bx_console for Windows and Mac (VST/AU/AAX)
More information: Plugin Alliance