Plugin Boutique has launched a 24 hour flash sale on Alloy 2, offering 50% off the channel strip plugin by iZotope.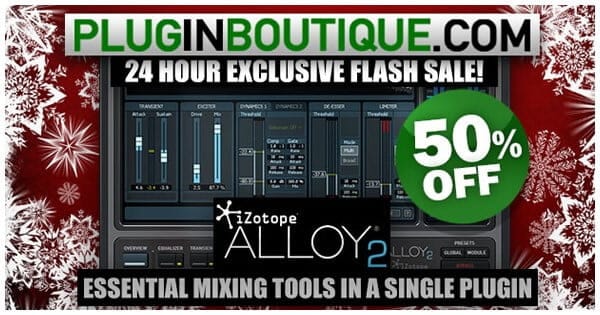 Far more than just a traditional channel strip, Alloy 2 is a modern twist on classic mixing. The basics have been re-imagined with forward-thinking features and time-saving flexibility. Innovative sound sculpting tools are ripe with potential for delivering your distinctive sound.

And best of all, Alloy 2 allows you to focus on mixing without distraction, neatly packaging the mixing essentials in a self-contained and completely configurable plug-in that puts everything you need at your fingertips.
Alloy 2 for Windows and Mac is available at 50% off through December 27th, 2015.
More information: Plugin Boutique / Alloy 2