Plugin Boutique is offering 30% off Stagecraft Software products as part of its Partner Focus.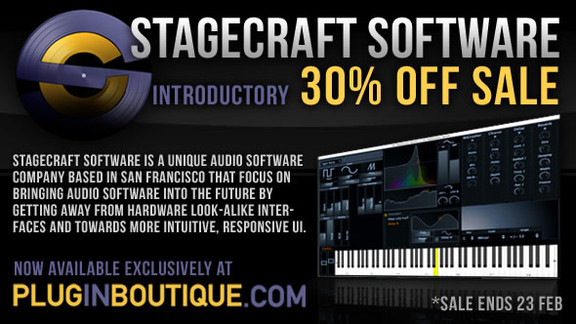 Stagecraft Software is a unique audio software company based in San Francisco. They focus on bringing audio software into the future by getting away from hardware look-alike interfaces and towards more intuitive, responsive UI's.

Their end goal is software that is as powerful as any daw, but with the immediacy and creative feel of DJing soft-ware.
The sale ends February 23rd, 2015.
More information: Plugin Boutique / Stagecraft Software