Plugin Boutique has launched a flash sale on VirtualCZ, offering 40% off the phase distortion synthesizer instrument for Windows and Mac.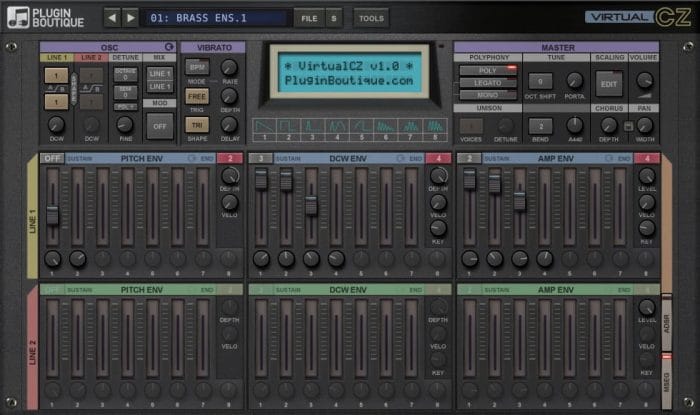 The synthesis engine of the original hardware is modelled in the plug-in which can load and transmit CZ SYSEX patches, but the plug-in goes beyond the hardware to offer new sound possibilities and usability features.

It's much more fun to edit, since all the important synthesis parameters have their own control. It includes things not found on the originals such as switchable envelope generators (ADSR or 8-Stage MSEG) and Unison modes.
VirtualCZ is 40% off until May 4th, 2015.
More information: Plugin Boutique / VirtualCZ