Plugin Boutique has launched a sale on Sonic Faction's Polytek, a Max for Live device that fuses rhythm and melody to generate enigmatic patterns.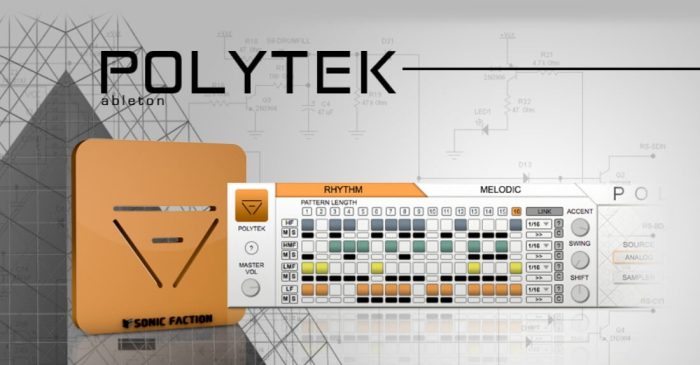 Polytek combines step sequencing with vocoder and multiband gate processing, resulting in deep tech progressions, ambient dub soundscapes and gritty robotic polyrhythms.
Polytek's Routing Matrix can select Analog or Sampler as a sound source and then process it through either a Vocoder or Multiband gate. Aspects of the device have been color-coded so you know where you are and what you're controlling.

Polytek comes stacked with an array of FX for big spacious reverbs, saturation, delays and chorus. The device is also equipped with a resonator and physical modeling to add extra harmonics and futuristic melodic textures to the groove.
Polytek is on sale at Plugin Boutique at 30% off until March 1st, 2018.
More information: Plugin Boutique