Pornofonic has announced the second title in the series of hybrid convolution drum designers & kit builders for Kontakt.
Fabrikator takes the concept from the previously released Konstruktor instrument, focusing more on texture, space, and motion elements.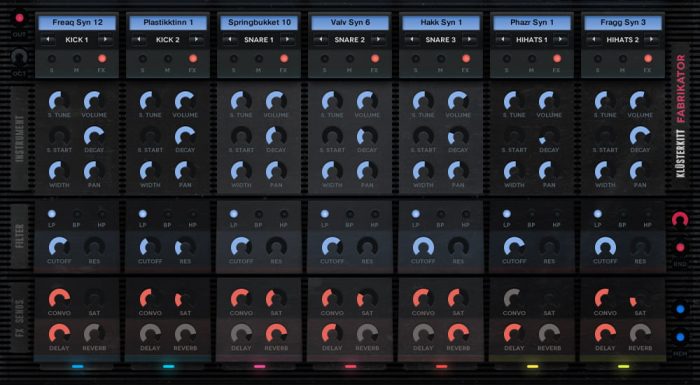 Building on the strengths of Konstruktor, and keeping with the ethos of raw, unpolished percussive sound, Fabrikator explores the texture and motion of acoustic-synthetic sounds colored with convolution.

The task was to design distinctive synthesized percussion that would complement the new acoustic palette while offering fresh material for the convolution engine: sounds and textures that would react in new and unexpected ways.

Different design and mixing methods were applied to produce nine categories of synthetic percussion: over 200 multi-articulation sample instruments in total. Sound treatments include valve and fuzz-wah filters, frequency disintegration and granulation, harmonic and digital distortion, and pitch/time and modulation effects.

Fabrikator offers a rhythmic sound palette and convolution engine with practically endless combinations.
Fabrikator features
3,918 Stereo samples.
491 Sample instruments.
7 Drum kit slots.
6 Round-Robin layers.
394 Custom impulses.
72 Designed drum kits.
Fabrikator for Kontakt (full version) costs $49 USD. Both Fabrikator and Konstruktor are on sale at 30% off until May 5th. A bundle of both is $55.30 USD during the sale (regular $79 USD).
More information: Pornofonic