Overloud has announced the release of PostPro Gold, a free expansion library featuring a collection of impulse responses for the REmatrix reverb effect plugin.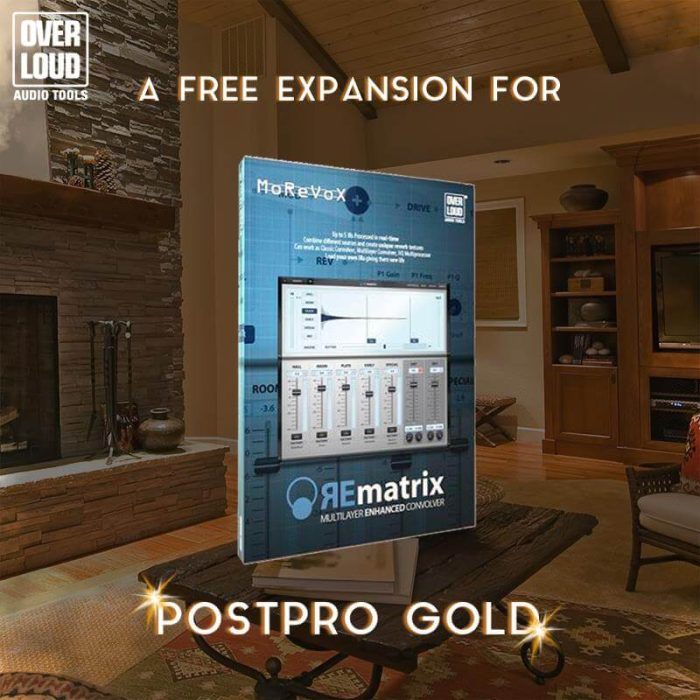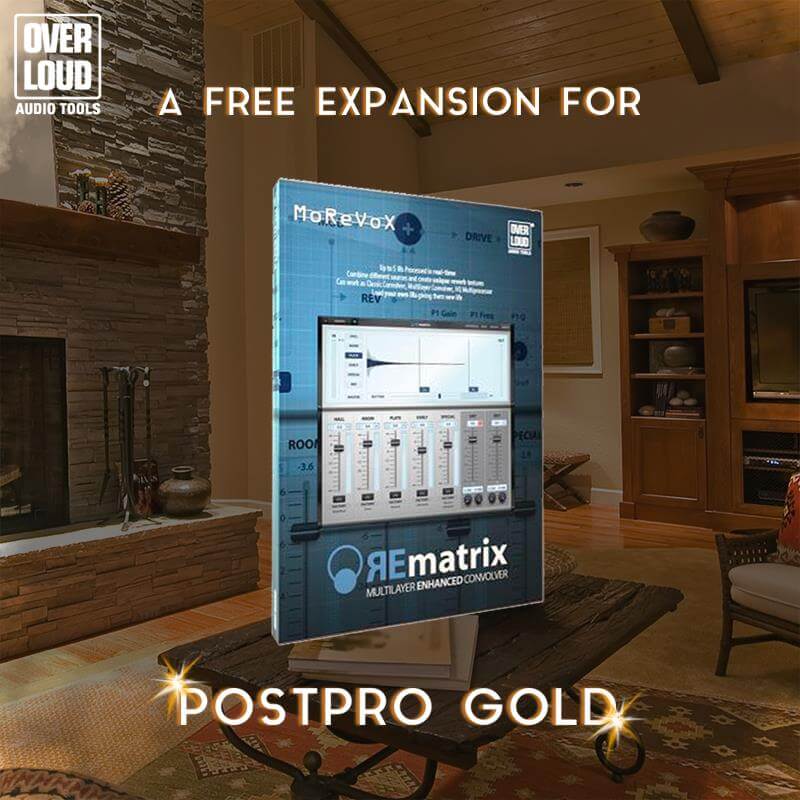 The PostPro Gold expansion library is dedicated to post-production. It contains 30 IRs and 50 presets designed to cover all the main needs of audio post-production.
PostPro Gold features
Groville Room — A beautiful Tuscany country house completely surrendered by the forest near Arezzo with a recording studio in its attic. Walls are made by stones and the impulses of many of its rooms have been captured.
Blue Room — The recording studio in the Groville attic. Its wooden-made structure gives the studio a very warm and smooth tone.
Metro — Some amazing IRs have been captured in the Madrid Metro. Different ambiences of the metro stations, such as the stairs, the corridors and the platforms, have been recorded.
Loft — Nice sounding 150mq Loft used as an inspirational lounge by musicians. Its tiled floor gives a brighter tone with a long reverberation time.
Backyard — Singular IRs sampled in the Tuscany country side at several distances. This is very useful in the post production of scenes on location.
Milan Duomo — A gothic cathedral located in MIlan; its imposing size ( Hight 107m / Length 148m) is the reason behind its beautiful dark and dense reverb.
San Sabino Cathedral — A romanic style Church located in Canosa di Puglia Bari. Because its interiors are fully in marble its reverb is big, deep like all the big churches but but nicely airy.
Other ambiences — A selection of other ambiences.
PostPro Gold is avaiable as a free expansion to all the REmatrix Full or Factory Library owners.
More information: Overloud / PostPro Gold