PreSonus has announced that it is now including its entire Fat Channel Collection Volume 1 plugin collection free with every StudioLive Series III S console and Series III rack mixer.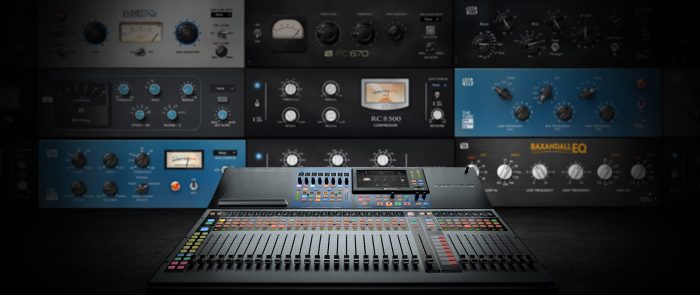 When they register their StudioLive Series III S or Series III rack mixers in their My.PreSonus app or online account, customers will be able to download all 11 plugins in the collection, in addition to the 4 PreSonus Bundle Fat Channel plugins that are included with all Series III digital mixers.
Fat Channel plug-ins are virtual signal processors that load in any StudioLive Series III console or rack mixer's Fat Channel, expanding the Fat Channel processor library much as plug-ins do in a DAW. PreSonus Fat Channel Add-ons are state-space modeled by world-class engineers with Ph.D.'s in analog signal processing to faithfully produce the sound and response of classic hardware processors.

Each Add-on comes in both StudioLive Series III format and Studio One® format so you can use your new processors in both your mixer and your DAW. Fat Channel add-on models can be used on every StudioLive Series III input and bus simultaneously, thanks to the mixer's powerful FLEX DSP engine.

Fat Channel Collection, Volume 1, includes the Classic Studio, Modern Classics, and Vintage Channel Strips bundles—a total of 11 EQs and dynamics processors.
The individual bundles and the entire collection remain available for purchase from authorized PreSonus dealers or the PreSonus online shop.
More information: PreSonus