Splice has introduced the brand new PreSonus Studio One 5 Professional on its Rent-to-Own platform.
Since its initial release over a decade ago, the workstation has added unique and innovative features including drag-and-drop workflows, in-DAW Melodyne integration, and more. Studio One 5 is the brand-new and latest iteration, and like its predecessors, brings a host of improvements that continue to make it a standout option.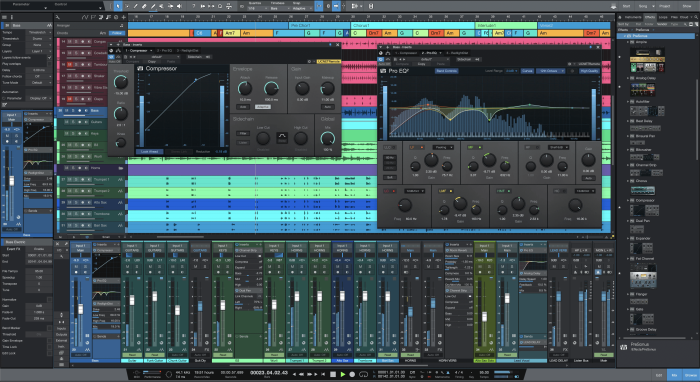 New in Studio One 5
Show Page: Studio One's new Show Page lets live musicians add backing tracks, virtual instruments, and plugin racks all from a single, intuitive, drag-and-drop interface.
Score View: Use the new Score View to enter, view, and edit notes using standard notation.
Clip Gain Envelopes: The newly-added Clip Gain Envelope is the perfect tool for correcting sections of audio that are either too loud or too soft without adding a compressor or limiter plugin.
Melodyne Essential 5: The new Melodyne Essential 5 adds vastly improved vocal editing tools, integrated chord detection, and a chord grid.
Extended Mixer Scenes: Capture your entire console state and recall the complete mixer scenes. Or, selectively recall Volume, Pan, Mute, Inserts, Sends, and more on any or every channel.
Redesigned Native Effects Plugin Suite: Several plugins—including Analog Delay, Rotor, and Tricomp—have been updated with a State Space Modeled drive stage for natural analog saturation.
Aux Channels: A new channel type feeding any external instruments and audio sources into Studio One's mixer without the need to create an audio track that clutters your session.
Try Studio One 5 Professional for free, and then Rent-to-Own the DAW for $16.99 USD/month until you own it outright.
More information: Splice